Now or never for Benzema with Ballon d'Or, but he has Mbappe's backing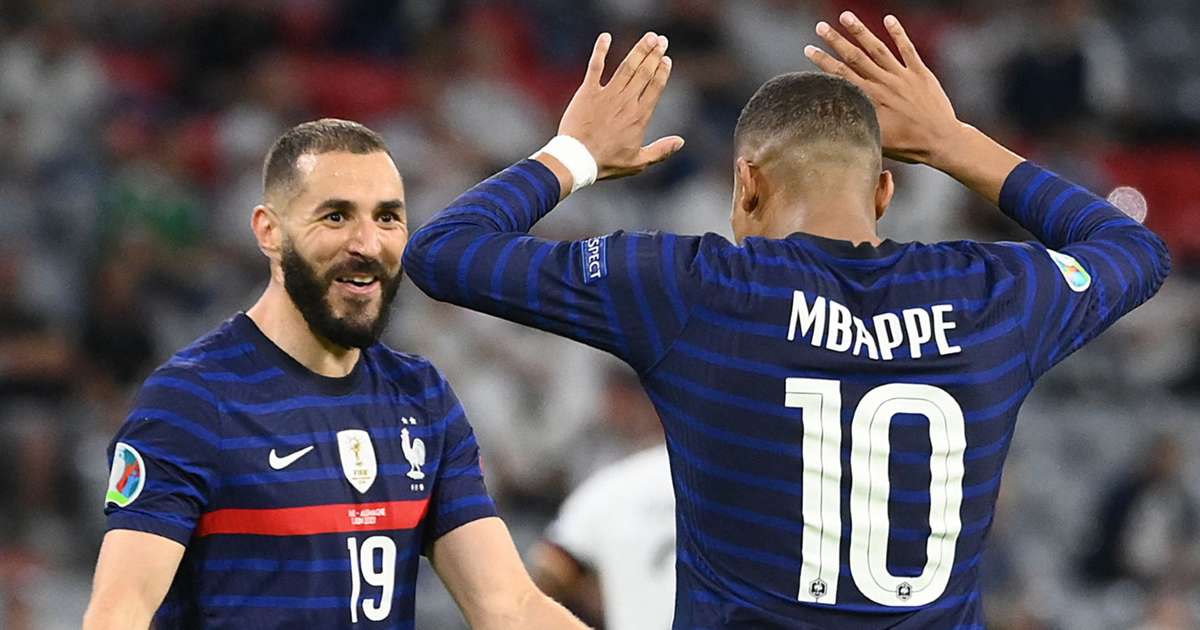 Karim Benzema is the clear favourite for the 2022 Ballon d'Or, and Kylian Mbappe cannot imagine him coming up short.

FotMob - 7 months ago
Kylian Mbappe suggests Karim Benzema would have to "stop thinking about the Ballon d'Or forever" if he did not win the top individual award this year.
Benzema is the favourite among the 30 Ballon d'Or nominees announced by France Football on Friday.
The announcement marked the end of an era, with last year's winner Lionel Messi absent from the shortlist for the first time since 2005.
Mbappe is at the forefront of the next generation of contenders, and he told France Football he would put himself on the 2022 podium alongside Benzema and Sadio Mane.
But the forward's France team-mate Benzema is clearly a deserving winner, having inspired Real Madrid to LaLiga and Champions League glory.
Indeed, Mbappe feels Benzema will never take home the Ballon d'Or if this is not his year.
"Of course. He is 34 years old, has just made the season of his life, wins another Champions League by often being decisive," the Paris Saint-Germain striker told France Football.
"Instead of Karim, if I don't win there [in that position], I stop thinking about the Ballon d'Or forever."
It has been a fine week for Benzema, who surpassed Raul as Madrid's outright second-highest goalscorer in a midweek Super Cup win over Eintracht Frankfurt, while he was shortlisted for the UEFA Men's Player of the Year award ahead of his Ballon d'Or nomination.
But prior to the match in Helsinki, Benzema said: "I'm not like that in terms of whether I'm the best or not. I always give my all for this club, the best club in the world.
"I have to give more and more every year. It's true I had a very good season, but other people can comment on if I'm the best in the world. I'm focused on helping my team in matches, that's all I can say.
"I'm not thinking about [the Ballon d'Or]; there's trophies to win every year, that's very important. I always stress the importance of success for the team that leads to individual success."
After Madrid's victory, Los Blancos coach Carlo Ancelotti said there was "no doubt" that Benzema was the world's best player.