I'll be the player I was before - Fati playing without fear after injury woes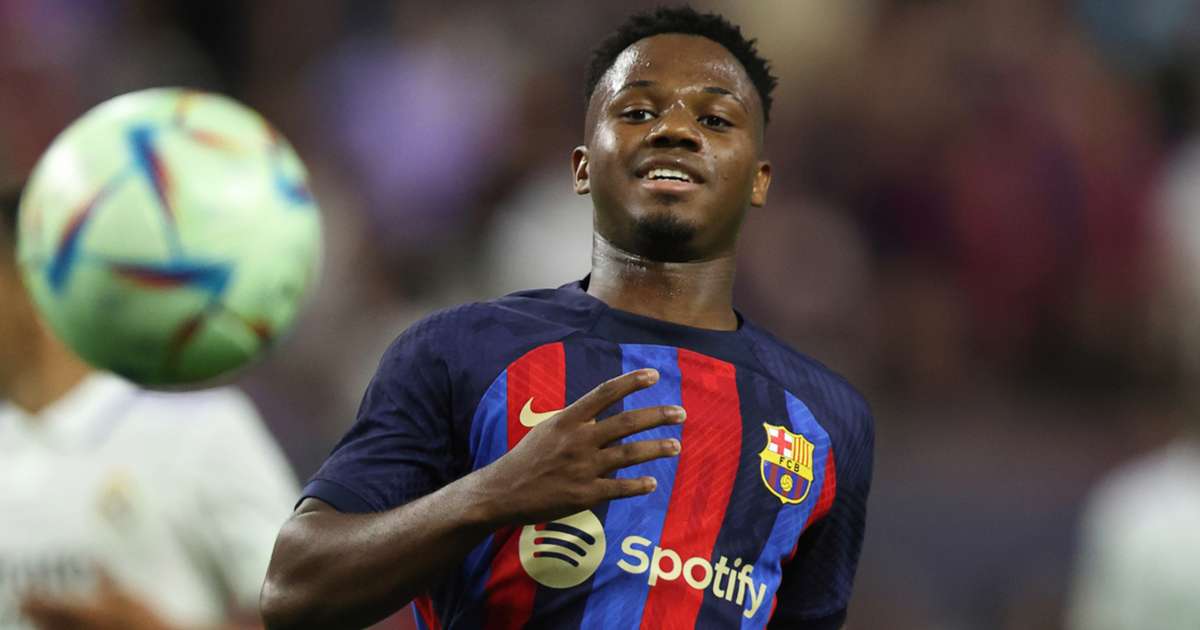 The past two seasons have been tough for Ansu Fati, but the Barcelona attacker believes he is close to being back to 100 per cent.

FotMob - 8 months ago
Ansu Fati is confident he can return to his previous heights after an injury-plagued couple of seasons for Barcelona. 
Fati burst onto the scene as a 16-year-old in 2019, becoming the second-youngest player to feature for Barca in LaLiga and the third-youngest to find the back of the net in Spain's top flight. 
He set records as the youngest goalscorer in the Champions League, for Spain and in El Clasico – though his international record has since been surpassed by Gavi. 
Fati sat out almost a year with a serious knee injury sustained in November 2020 and hamstring problems limited him to just 15 appearances in all competitions last season. 
However, he is confident he will eventually be the player he was before his torrid time with injuries. 
"I'm working to achieve it and I have no doubt that with work and sacrifice I will achieve it," Fati told TV3. "Right now I'm not 100 per cent, but I'm very close. 
"It's normal that when you come back from an injury you play very cautiously. But that's only the first minutes of the first game, then you forget it. Right now, I'm playing without fear. 
"I know where I've come from and everything I've done to be here. I never thought about quitting. I'm very young, and I have my whole future ahead of me." 
Fati will face increased competition for game time following the arrivals of Robert Lewandowski and Raphinha at Camp Nou, but he feels such competition can help restore Barca to their former glories. 
"We are building a very good team, very competitive. The new signings will give us a lot throughout the season. They are great players who will help us," said Fati. 
"We have a very powerful forward line and a lot of competition. It's very good for the team and the players that we can't relax. We know that if we don't work hard, we're not going to play because someone else can take out place. This is good because it will always keep us on edge. 
"This is a team that wants to win titles. We know that in recent years we've only won the Copa del Rey and that cannot be enough at Barca."