Mourinho and Roma must take responsibility for Anthony Taylor abuse, insists Ref Support chief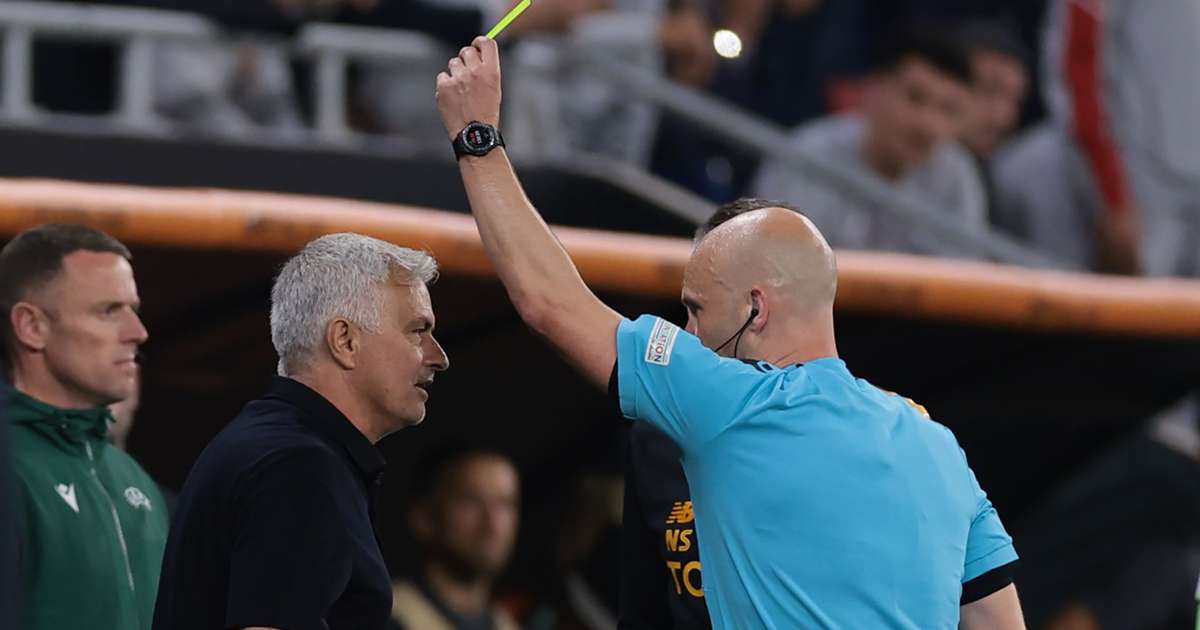 After referee Anthony Taylor was abused by Jose Mourinho and Roma fans, the latter two must own up to their actions, says Martin Cassidy.

FotMob - 4 months ago
Jose Mourinho and Roma must take responsibility for their actions over the abuse of referee Anthony Taylor after the Europa League final, says Ref Support UK chief executive Martin Cassidy.
The Giallorossi were defeated on penalties by Sevilla following an ill-tempered 1-1 draw last Wednesday, bringing their coach's perfect record in continental finals to an end.
Mourinho lambasted Taylor's performance, with the Roma coach confronting the official following full-time, before fans harassed him at Budapest Ferenc Liszt International Airport afterwards.
Cassidy, who leads a charity that offers support to match officials, suggested Mourinho's conduct exacerbated matters, and that both him and his club need to own up to their actions.
"My reaction was shock, but not surprise," he told Stats Perform. "I just hope that Anthony and his family are well and safe. To see the way it's manifested itself [is awful].
"I believe Jose Mourinho needs to take a chunk of responsibility here for this gerrymandering he has been doing that's resulted in this. Roma fans don't need any encouragement to behave in the way that the video has shown.
"It'd be really good to see Roma come out and condemn misbehaviour. I haven't seen it. It'd be really good if Jose Mourinho would come out and condemn this behaviour.
"It'd be great to see where UEFA are in this and what they want to do and what went wrong. Hundreds of referees go out each season abroad [and] we don't have these situations happen.
"It wouldn't take a genius to figure out that that was going to be a very hostile situation for Anthony."
Cassidy also reiterated fears that the abuse surrounding Taylor could have a further negative effect on grassroots officials, who already are forced to deal with harassment and improper conduct.
"How he kept his manner so calm when that was going on just shows the strength of character and emotional intelligence that Anthony Taylor has got," he added.
"[But] we're talking about the guy who had worldwide praise for how he responded to Christian Eriksen when he collapsed on a pitch.
"This isn't some run-of-the-mill, meat-and-two-veg ref we are talking about here. If he can find himself in these situations, what hope have grassroots referees got?
"It's a terrible end to the season for him. It should have ended on a highlight. You know if it wasn't for Manchester City getting to the Champions League final, I dare say that Anthony Taylor would have been doing [that].
"He will be devastated that it's ended this way, when it should be on an absolute peak of achievements. But I really believe that he will be getting supported.
"It's going to take a long time for [him] to get over his family being in that position. I think it'll take a long time for anyone to get over.
"Praise to him, he never reacted, he was controlled. He looked after his family and he got them out of that situation. But shame on Roma and shame on Jose Mourinho."