'You have to show that Barca has a soul' - Bassat criticises Laporta presidency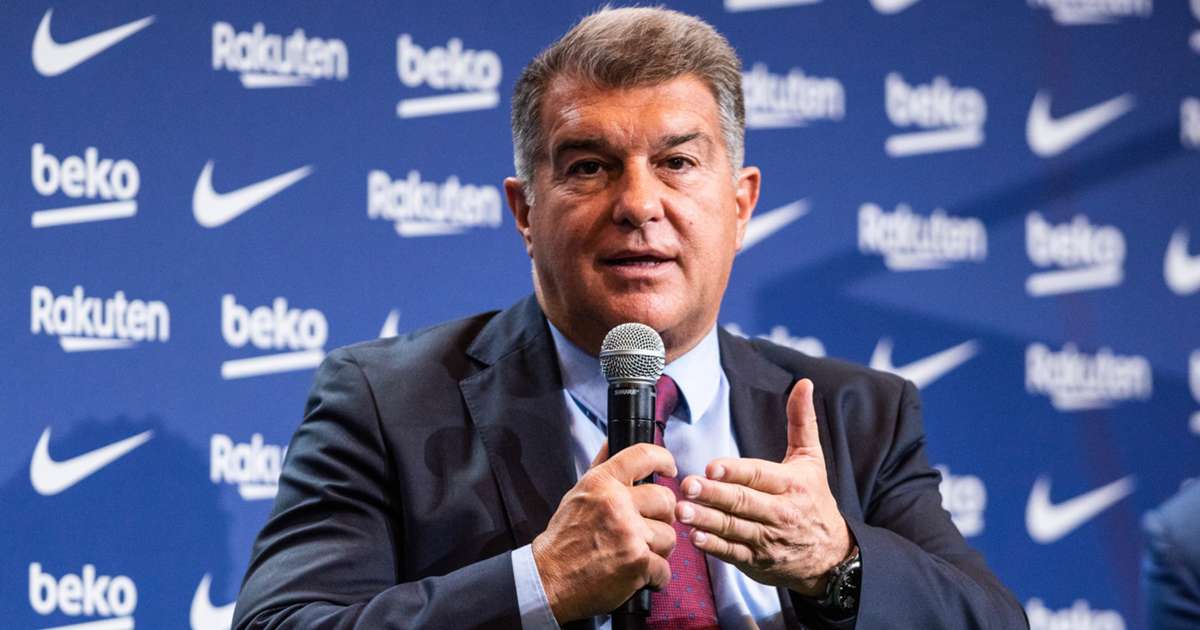 Lluis Bassat lost twice in Barcelona's presidential elections - in 2000 to Joan Gaspart and in 2003 to Joan Laporta, who returned in 2021.

FotMob - 8 months ago
After years of silence, former Barcelona presidential candidate Lluis Bassat has spoken out against Joan Laporta and the direction of the financially embattled club.
After losing the 2000 election to Joan Gaspart, Bassat lost again in 2003 to then-outsider Laporta, whose tenure oversaw Barcelona's transformation, before his return in 2021 with the club on the brink of bankruptcy.
While the 80-year-old advertising pioneer concedes his window to be Barcelona's president has closed, he believes the club's financial direction to balance the books has prompted him to come out in public.
Speaking in an interview with La Vanguardia, Bassat believes Barcelona must not try match financial powers like Paris Saint-Germain and Manchester City at the expense of their identity.
"One of the things that makes Barca special is that it is owned by its members and I would not lose this for the world," he said. "It scares me that mortgaging the club in funds like Goldman Sachs and companies of this type will one day lead to a conversion of their debt into shares and they will end up being the owners.
"It must be avoided. Football is changing. Clubs with sheikhs and Chinese owners and billionaires. We cannot compete with that, but we must preserve ourselves.
"Its potential is immense and I don't see anyone taking advantage of it. You have to show that Barca has a soul and make it known."
While adding that the club should have done what it could to keep Pep Guardiola and Lionel Messi, Bassat extended his criticism towards Barcelona's philosophical wavering on the pitch, believing it put the club in such a volatile financial predicament.
Though he hopes Barcelona's partnership with Spotify is "transparent", Bassat went on the offensive when asked whether the club should sign Robert Lewandowski, amid reported links to the Bayern Munich star.
"Yes, 10 years ago. Not today, he will be 34 years old," he said. "In these 20 years there have been brilliant moments coinciding with Pep Guardiola's growth, but also terrible moments. Those signings of one hundred and something million for unproven players, players who are nothing to write home about earning €10million net.
"In what profession do you earn that? On the other hand, Messi, our 'super crack', we already had him at La Masia and it hurt me especially that he left Barca. Barca has one thing that none of these clubs have and that has to be multiplied by ten. We have La Masia. Players as extraordinary as Messi come from there.
"It's not about being like Athletic [Bilbao], but thinking in the long term, I would invest in La Masia, turning it into the dream place for all the youth players in the world."