Aston Villa were well in top-four mix – O'Neill rues departure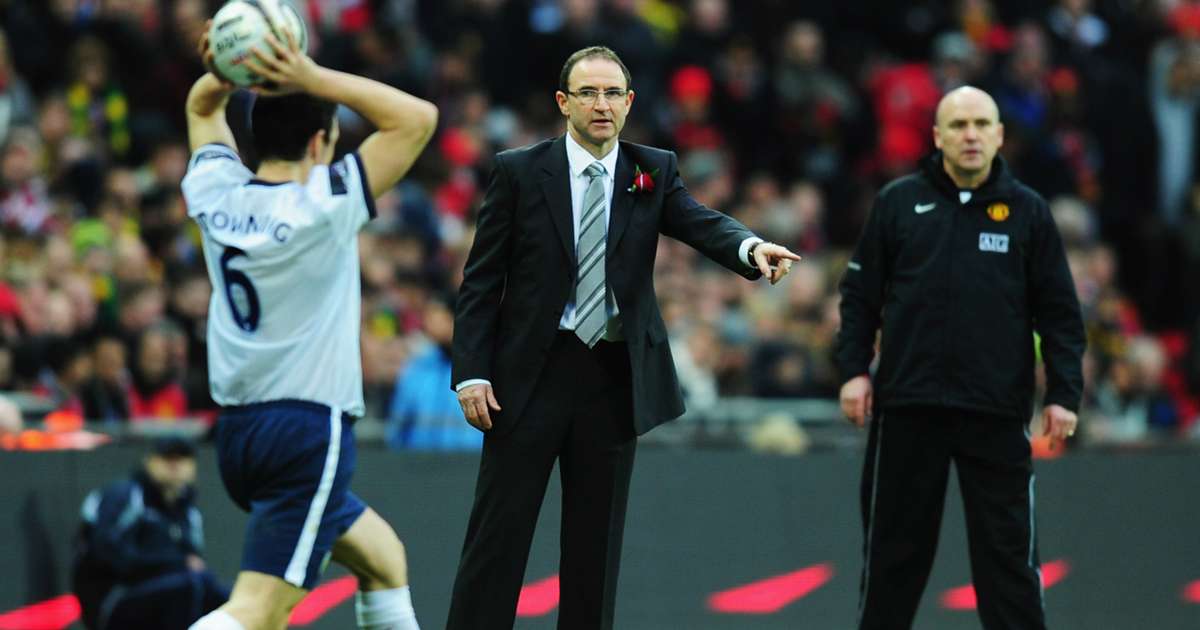 Aston Villa were mixing it with the top Premier League sides before Martin O'Neill left, though he did not go "willingly".

FotMob - 12 months ago
Martin O'Neill still rues his exit from Aston Villa at a time he felt they were on the cusp of breaking into the Premier League's top four.
While he accepts it is the owner's "prerogative" whether to make significant investments in the transfer market, the former Leicester City and Celtic boss was gutted when Randy Lerner did not.
O'Neill guided Villa to three consecutive sixth-place finishes in the Premier League before leaving ahead of the 2010-11 season and he feels they were close to reaching the Champions League.
"I was there for four years, it is 10 years since I've left now," he said to Stats Perform News.
"I did not leave Aston Villa willingly by any stretch of the imagination, but that's maybe my story for another day. The people that stay on at the football club are the people that write the history. 
"[Leaving Villa] was very difficult. We wanted to push on. The last season, 2009-2010 was our best season. We finished sixth, got to the semi-final of the FA Cup, beaten by Chelsea.
"And then the [EFL Cup] final against Manchester United we could easily have won - if they'd gone down to 10 men after 10 minutes and we converted the penalty, which we did do, we would have been hard to stop. 
"I think those were the signs that we were challenging. We were only a couple of matches away. With two games to go we went up to Manchester City, still with a chance of finishing fourth in the league. 
"Manchester City, ourselves and Tottenham were going for it [fourth place] at the time so we were still well in it and I wanted to go again [the next season]. 
"So that was really disappointing. If the owner doesn't want to push on, that's his prerogative, but then I think you've got to let the fans know then."
Finances were making life more difficult for O'Neill with each passing season, but he has no doubt Villa are a big enough club to mix it with England's other heavyweights.
He added: "Even though we finished sixth again, the other clubs like Liverpool and all those teams were getting financially very strong.
"Clubs like Manchester City were coming very strong at that time and were able to financially take players away from us like they did with James Milner and Gareth Barry, who left to go there the previous season. 
"[Barry] had done his time and was a great servant to the football club - a great footballer for us. 
"Aston Villa have won the European Cup way back in 1982 and to win that they had to win the league the previous year, so Aston Villa is a massive football club, a big football club. 
"The club has got a really great history and I wanted to aim to try and get into the top four.  
"[But we were] not spending fortunes, at least in today's money. The most I've spent on any player was £12million on James Milner, and we actually got £24million for him when he went to Manchester City."