Ancelotti wants Real Madrid to move on as Mbappe denies PSG deal is all about money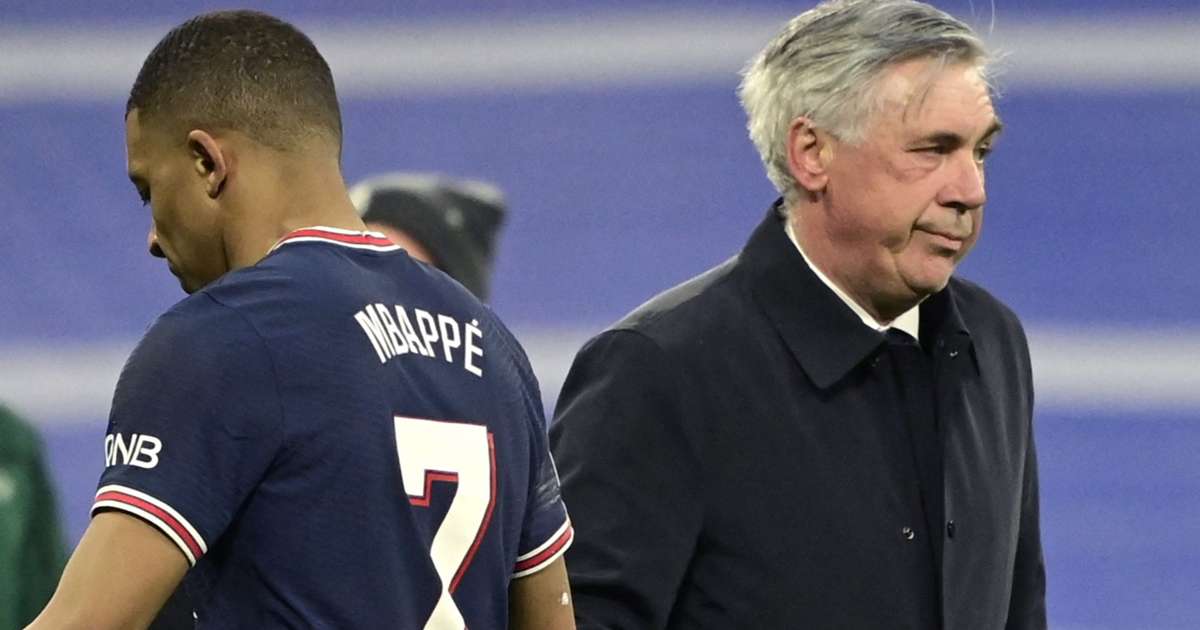 Kylian Mbappe will not be coming to Real Madrid after the Champions League final, and the transfer saga has been untimely for the Spaniards.

FotMob - 10 months ago
Carlo Ancelotti said he would "respect" Kylian Mbappe's decision to stay at Paris Saint-Germain and turn down Real Madrid, as the coach attempted to move on from the saga.
Mbappe was widely expected to leave the French league behind and move to Madrid on a free transfer at the end of this season, with the red carpet ready to be rolled out for the World Cup winner's arrival.
Yet the 23-year-old was eventually persuaded to sign a lucrative three-year contract in Paris, a jolt to the system for Madrid and LaLiga, with league president Javier Tebas left seething and questioning how PSG's finances could allow for such a deal.
Ancelotti has a Champions League final coming up on Saturday as Madrid face Liverpool, and a news conference on Tuesday gave him an opportunity to answer Mbappe questions before game-day comes closer.
His responses were predictably curt, and the Italian said: "We haven't talked about players who don't form part of this club.
"We respect the player and his decision, and we've got to work hard and of course we've got something big coming up which is the final."
Asked again about Mbappe, Ancelotti said: "I don't talk about players who aren't here, who aren't Real Madrid footballers."
Mbappe had said it was a dream of his to pull on the famous white shirt of Madrid, but his snub to Los Blancos may mean that never happens.
In an interview with Marca, published on Tuesday, Mbappe said: "I think it's disrespectful to say that my dream is to play for Real Madrid after signing my contract just a few days ago.
"The dream is fine, but today I am only focused on my new contract, in the present. You never know what can happen... I have a three-year contract, but for the moment I have to focus on my year at PSG."
PSG were eliminated by Madrid in the last-16 stage of the Champions League, and the French club have never won the Champions League.
By contrast, Madrid will be chasing a 14th such title when they tackle Liverpool, in a match that by a quirk of fate takes place in Paris.
Mbappe insisted his decision to commit to the Ligue 1 champions was not a question of money.
"People can talk about what they want, but everyone knows me. I have spoken with everyone at Real Madrid, I have spoken with PSG, and they know that I have never discussed money with the president, with Florentino Perez, or with Nasser Al-Khelaifi," Mbappe said.
"My lawyer talked a little about money, as did my mother, but I didn't. I talk about sport because I talk on the pitch. 
"My money goes to my account, I look at it a bit, but I don't care. I am here to win titles, to show that I am the best and to be happy. I think right now I'm happy."