No complacency as Man City prepare for Champions League final – Kevin De Bruyne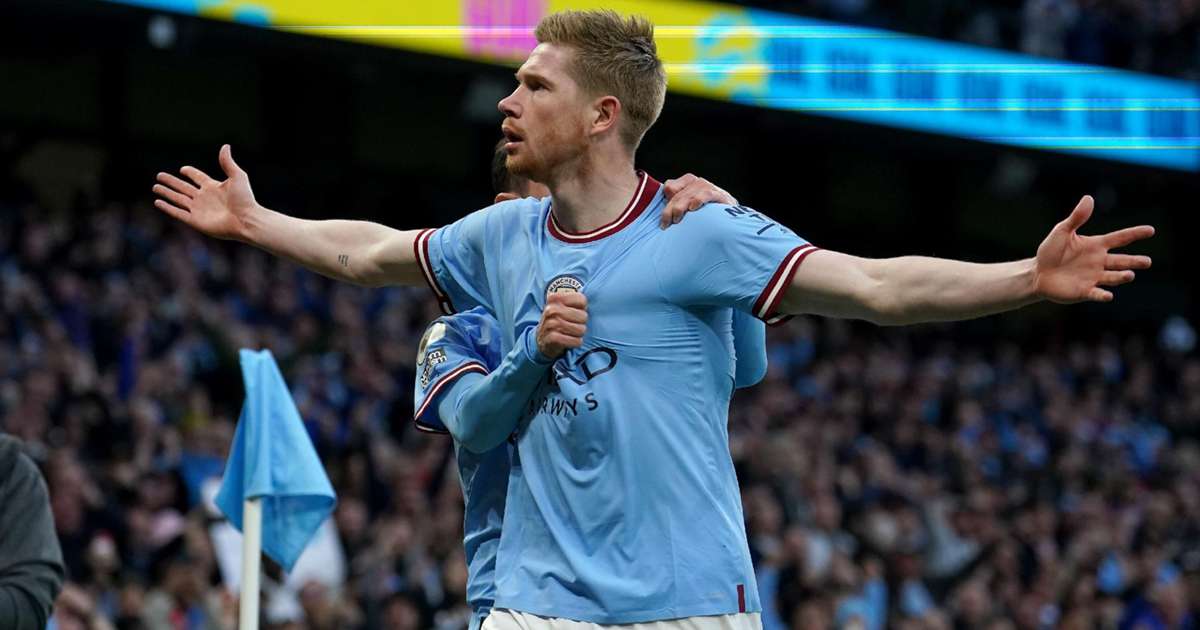 City are the overwhelming favourites as they look to win the competition for the first time – and complete the treble – in Istanbul.

FotMob - 4 months ago
Kevin De Bruyne insisted there would be no complacency as Manchester City prepare for Saturday's Champions League final against Inter Milan.
City are the overwhelming favourites as they look to win the competition for the first time – and complete the treble – in Istanbul.
Inter finished 18 points behind champions Napoli in Serie A this season but De Bruyne is wary of the threat of Simone Inzaghi's side.
The Belgium playmaker said: "You don't get to the final of the Champions League without being top.
"I think they won the (cup) double in Italy. They've been winning basically every game at the end of the season.
"They have their system, they have their style, they do what they do really, really well and I don't feel that anybody is going to think that it's going to be an easy game against Inter. It's a final so it starts 50-50."
City have long coveted Champions League glory but endured a number of near misses in recent seasons, the closest being their runners-up finish to Chelsea in 2021.
Their frustrations contrast with their domestic success after, most notably, five Premier League title wins in the past six seasons.
Manager Pep Guardiola has acknowledged that City will need to transfer their home successes onto the European stage to be truly regarded among the great teams.
De Bruyne said: "I've been here eight years and it's been incredible. Could I have come here and thought about the amount of games and trophies we would win in eight years? Probably not.
"In the end we have had a pretty impressive career at City, but it is something we have not won yet and it is something that we want to win. Hopefully it will be Saturday.
"We know how big the moment is but I feel the more relaxed you are as a team, and the team is doing pretty well with that at the moment, you get a better chance."
De Bruyne has painful memories, literally, of that final loss to Chelsea two years ago after suffering a serious facial injury following a collision in the second half.
He said: "I don't look at what happened two years ago with bad feelings. You go on, you move on. Ultimately, that's football.
"Saturday is a great opportunity. It's been an incredible year already. We can make it even better, but no matter what, it's been great."