Abraham: Roma boss Mourinho the best manager in the world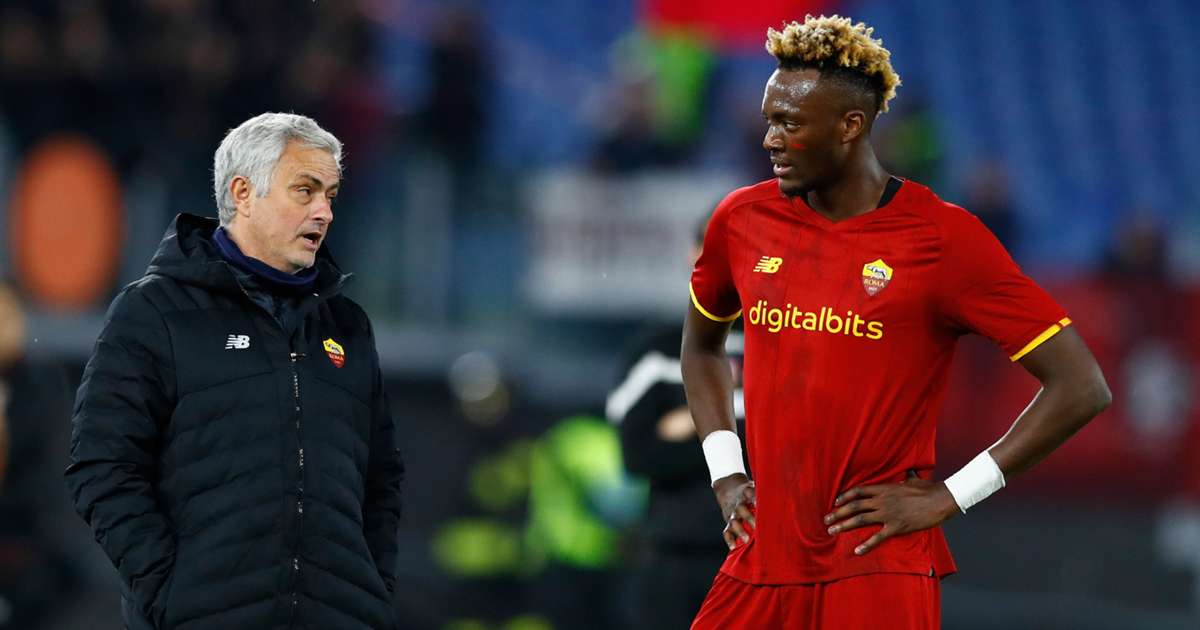 Tammy Abraham has scored 15 goals in his debut season in Serie A so far, and has attributed his success at Roma to coach Jose Mourinho.

FotMob - 12 months ago
Tammy Abraham is relishing the opportunity to play abroad under Jose Mourinho, labelling the Roma boss the "best manager in the world."
The 24-year-old English striker has netted 23 goals across all competitions this season and 15 league goals in his first year in Serie A, only behind Dusan Vlahovic and Ciro Immobile in the race for the Capocannoniere.
The Giallorossi are undefeated in the league since a 4-3 loss to Juventus in January and Abraham has scored seven goals in that period - including a brace in a 3-0 win over fierce rivals Lazio.
Abraham attributes some of his success to the notoriously demanding Mourinho.
"You know Mourinho's a character that we all know," Abraham told talkSPORT.
"There's a reason why I call him the best manager in the world. He knows how to drive you, he knows how to get under your skin and he knows how to make you feel like a very special player at times.
"He'll never tell you but I always want to do my best for him."
While admitting Abraham's move to Italy was not a first preference while on his way out from Chelsea, the fact that Mourinho would be his boss helped make his mind up.
Abraham says his parents also played a big part in persuading him to move to Italy.
He added: "As a young English lad I wanted to stay in England. Roma came along and Atalanta and many different teams around the world, I was telling myself I wanted to stay in the Premier League and that I had something to prove.
"But my dad, parents and agent sat me down and said 'you scored goals at Chelsea, Swansea and Bristol City, go and test the waters, go and experience life abroad.'
"When they were speaking it kind of dawned on me that not many players can say they've gone out in Italy, to Serie A and a team like Roma."