Allegri storms out of Juventus win before final whistle - 'We didn't play very well'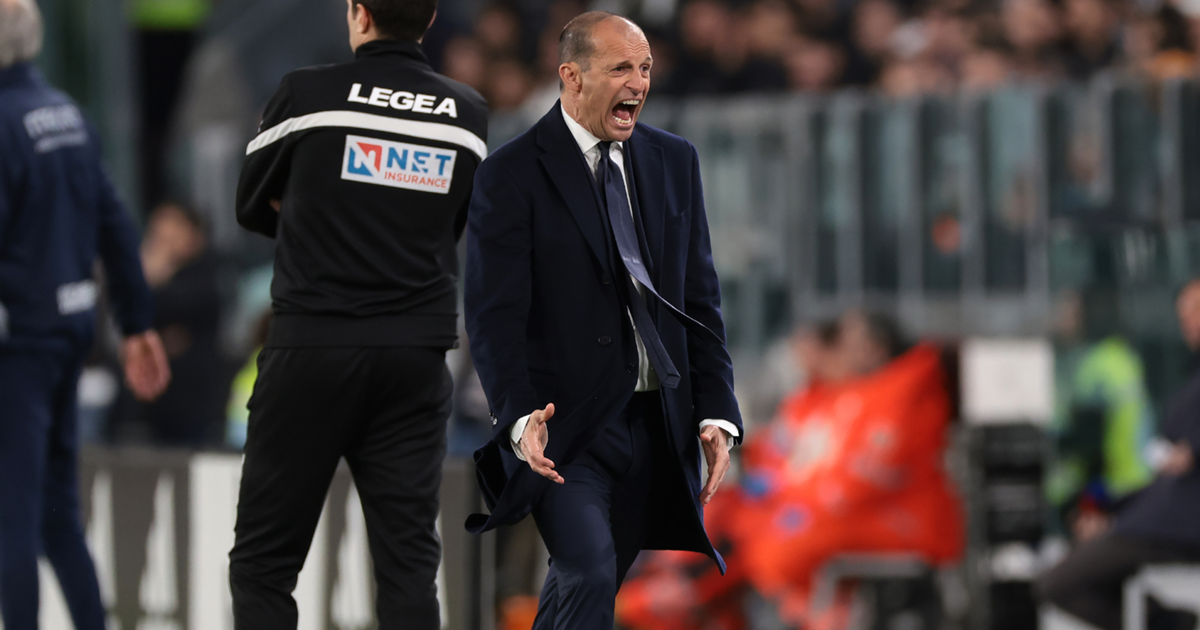 Juventus may have edged Verona for a crucial three points in the race for Europe but Massimiliano Allegri was not impressed.

FotMob - 2 months ago
Juventus head coach Massimiliano Allegri says his side "didn't play very well" leading to him storming down the tunnel before full-time in their 1-0 home win over Verona.
The Bianconeri secured their fifth straight win in all competitions with Moise Kean's 55th-minute strike the difference.
But Allegri was unimpressed with his side and stormed down the post-side tunnel before the full-time whistle.
"We didn't play very well and I think in the last five minutes we had to go and score a second goal, keep pushing them and maintain the pressure," Allegri told Sky Sport Italia.
"It doesn't seem like much five minutes, but all Verona needed was a long ball into the box and anything could happen. We could've been here licking our wounds if they had equalised.
"It was a complicated match, as they always are after the international break. It was a tough game and we knew it was going to be because Verona make you play badly, they press all over the pitch.
"That's why we were blocked in the opening minutes, then we managed to move the ball around and create chances.
"We could have done better once we had taken the lead and double our advantage, without giving them a chance to get near our area. It's something we need to improve on."
The win keeps Juventus in the hunt for European qualification, although their 15-point deduction, means they are seventh on 44 points. Juve (44) are behind fourth-placed Milan (48), Atalanta (48) and Roma (47) in the race for Europe, with all but Atalanta having a game in hand.
Allegri was quick to point out if not for that deduction they would be on 59 points and subsequently second in Serie A. Juve will have their appeal against that penalty heard on April 19.
"This result means we have earned 59 points on the field, closing the gap on Inter and momentarily on Milan and Lazio," he said.
"We've got Inter on Tuesday in the Coppa Italia and then Lazio on Saturday, so we've got to be ready.
"In football if you have a good run of results, that allows you to catch up pretty quickly. We have to take it one step at a time.
"The 'real' table that we see there shows we are still four points off the Champions League spots and that is a lot."