Criticism of Retegui call-up 'dinosaur stuff', says idol Vieri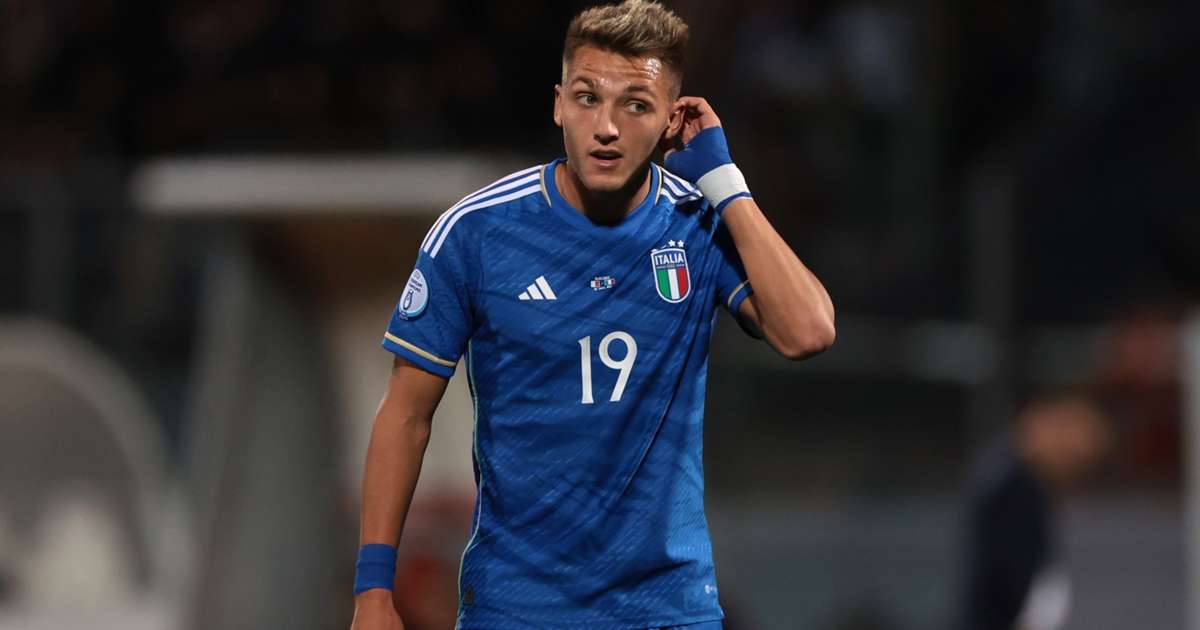 Christian Vieri has defended Italy newcomer Mateo Retegui and identified the George Best of a Serie A missing leading homegrown talent.

FotMob - 2 months ago
Christian Vieri believes criticism of Roberto Mancini's decision to call up Argentine-born Mateo Retegui to the Italy team is "dinosaur stuff".
Retegui was born and raised in Argentina, has spent his entire career in South America and cannot speak Italian, but he qualified for the Azzurri through a grandparent.
The striker, who counted Vieri as an idol, made his Italy bow this month, scoring against both England and Malta to prompt links to Inter.
There has still been scepticism around his role in the Italy side, with Mario Balotelli among those to suggest Mancini should be relying on players closer to home.
But that is not an assessment Vieri agrees with, having grown up in Australia before representing Italy at two World Cups.
"They are poor people," Vieri told Corriere della Sera of the critics. "It is an ancient mentality, dinosaur stuff.
"In Australia, I grew up with kids from all over the world."
He added of Retegui: "It is promising, a positive impact. A really nice goal against England, perfect control and immediate, precise shooting, and a pure centre-forward's goal in Malta.
"Mancio was right once again: if he sees a good player, he throws him in without much problem. In any case, Mateo has to play and still improve a lot."
Mancini has repeatedly pointed to the lack of Italian talent in forward positions in Serie A, perhaps best illustrated by runaway league leaders Napoli.
Georgia's Khvicha Kvaratskhelia and Nigeria's Victor Osimhen have inspired their outstanding campaign and are counted among Vieri's stars of the season – all of whom play for the Partenopei and none of whom are Italian.
"In first place is Kim [Min-jae]," Vieri said. "Kim Kardashian, I say.
"Seriously, I didn't even know who he was. And here I think back to [the work of Napoli sporting director Cristiano] Giuntoli. I was very impressed by the personality of the Korean.
"Then, of course, there's Kvaratskhelia – he seems to me George Best for the way he walks, dribbles, even for his hair.
"I say Osimhen, devastating. Italy completed him from all points of view, and today he is among the three strongest strikers in the world.
"Finally, we mustn't overlook the 'old' [Stanislav] Lobotka, who reminds me of Xavi, someone who made a mistake every 10 to 12 months."
Can Napoli win the Champions League as well as the Scudetto then?
"It wouldn't be a surprise for me, even if they'll have to be very careful about Milan," Vieri said.