Jurgen Klopp hails 'massive steps' made by Darwin Nunez after win over West Ham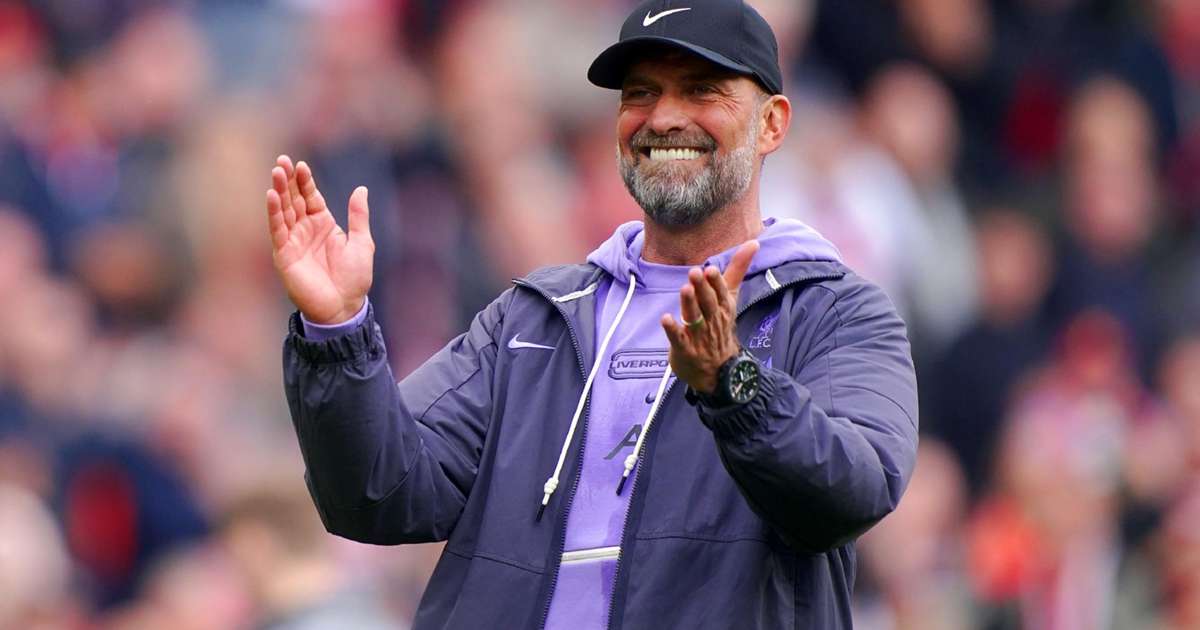 The Uruguay international's brilliant volley – his fourth goal of the season – was the game's standout moment at Anfield.
Liverpool manager Jurgen Klopp hailed the "massive steps" striker Darwin Nunez has made already this season after his key contribution in the 3-1 win over West Ham.
The Uruguay international's fourth goal of the season – which keeps him level with Mohamed Salah, who netted the opening penalty – was pivotal in turning the match the hosts' way after Jarrod Bowen's diving header had restored parity.
Substitute Diogo Jota's late goal made sure of a fifth successive Premier League victory to move the Reds into second place in the table, but it was Nunez's all-round display that particularly caught the eye, his brilliant volley the game's standout moment.
"He has made massive steps in the last few weeks. He is a threat. You all saw the goal, that was probably pretty good, right? That was really strong," Klopp said.
"Incredible. Everybody is looking at me when I talk about the goals but these eyes – I saw it only once – can't wait to see it properly back.
"He was always available. It's super-important for us now that we have a ball player: chip the ball (into him), get it on the chest and play from there.
"That's how we scored the third goal at Wolves, super-important for us. The defensive work he puts in is probably the main difference.
"He always wanted (to do it) but it was less coordinated. Now that looks much better.
"We have found a way to do it around him, Curtis (Jones) and Dom (Dominik Szoboszlai) help a lot, how flexible they are in that way. It's really good, absolutely."
In the end the result was comfortable but for long periods that was not the case as a resilient West Ham always posed a threat and were good at breaking up Liverpool's momentum.
"It was expected. A difficult game; some very good moments in the first half but we were not enough in control to deny them completely.
"I really thought we played good in different phases, lost some balls we shouldn't have lost, but we scored our goal which was a super counter-attack.
"When they scored, I was not completely surprised. We should have defended it better, that's clear. The most important is you stay in the game and that's what we did in the second half.
"We controlled much better and gave them a proper challenge. We really caused them some problems and we scored some super goals."
West Ham manager David Moyes, who has yet to win in 20 career visits to Anfield, was frustrated his side could not hold on for longer at 1-1.
"We did a pretty good job in first half. We created a few chances in the first half," he said.
"We were probably trying to offer them problems and until the penalty I thought we had a really good grasp of the game.
"I thought Liverpool counter-attacked us more than we did to them because we had really good control of the game.
"You might come here and only get three chances and they will get 10 and have to hope they will miss nine and we take two.
"I was disappointed with the second goal. Lots of positives to take but more disappointed with the second and third goal, probably more the third."
Moyes has also dismissed the chances of re-signing former midfielder Jesse Lingard, who trained with the club after leaving Nottingham Forest as a free agent in the summer, with the player now seemingly destined for Saudi Arabia.
"I am quite comfortable, more than relaxed with it," he added. "We like Jesse a lot, I just don't know if we need another player in the position."