Xavi says Pique retirement is 'law of life' as he prods new generation, targets defender deal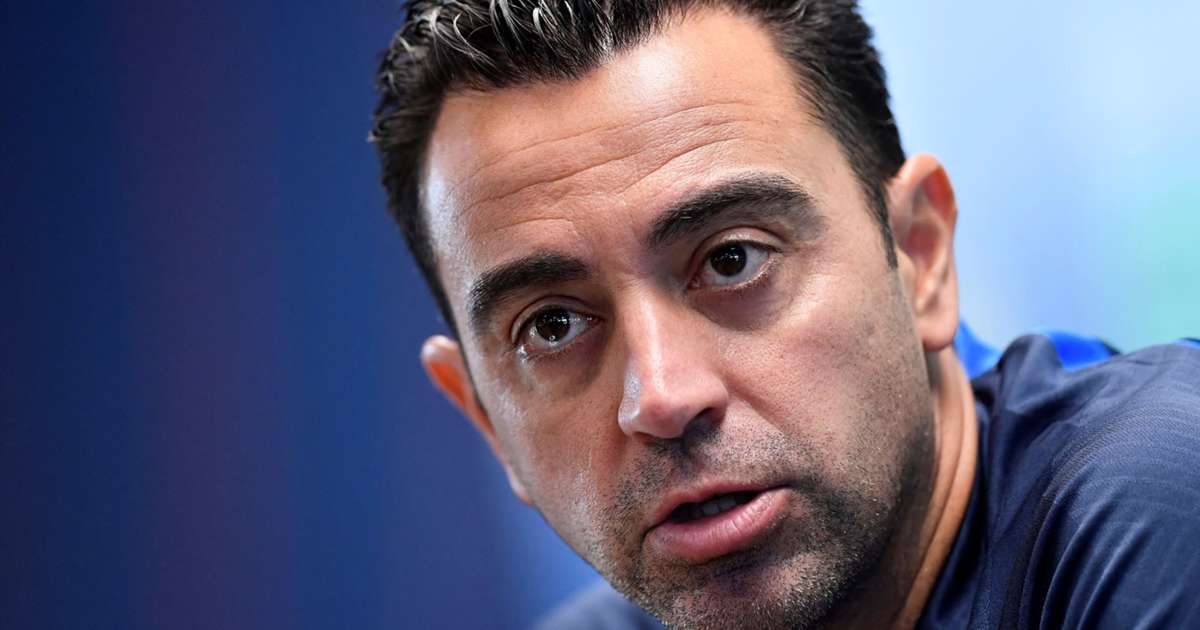 Xavi felt nostalgic as he reflected on the success he and Gerard Pique shared at Barcelona, but he said the club should now look forward.

FotMob - 7 months ago
Xavi described Gerard Pique's retirement as "the law of life" and confirmed it could prompt Barcelona to dive back into the transfer market in January.
At the age of 35, and with a reduced role this season, Pique has taken it upon himself to call time on his career, rather than see out a contract that was due to run through to 2024.
Head coach Xavi has accepted his decisions have led to this point, having made it clear to Pique in pre-season he would not be a regular starter.
Pique will play his final Camp Nou game on Saturday, providing he is involved against Almeria, and has told Xavi he will also be available to face Osasuna in an away game on Tuesday.
The season then goes on hold as the World Cup takes over, and Pique will say his farewells to his boyhood club, for whom he has played over 600 games.
Barcelona will move on without him, and Xavi said: "Now we need to build a new generation. A lot of young players are gaining importance. It's a new era.
"We hope this is a new generation that gives a lot to the club. It's a shame when you see great team-mates and friends who are saying goodbye to football.
"It's a sad thing to see, it makes you nostalgic, but it's the law of life, and it will happen to everyone."
Xavi believes Pique, who already has substantial business interests, could be a future Barcelona president.
"Gerard can be whatever he wants," said Xavi, when that notion was put to him. "For the ability he's got, the leadership, the personality he transmits, he can be whatever he wants. He's got abilities without doubt.
"He's super competitive, intelligent, he's got an amazing intellectual capacity, much more than normal."
With Pique on his way out, Barcelona will be one defender short of where Xavi would like them. He had hoped Pique would stay on, but instead he confirmed talks will take place about the possibility of making a new signing.
"We'll see. Now Gerard's leaving, yes maybe," Xavi said in his press conference on Friday.
"We'll have a meeting after the match against Osasuna to plan a little bit. We'll have time to plan with Mateu [Alemany, sporting director] and the president [Joan Laporta]."
Xavi played in the same team as Pique for seven years from 2008 to 2015, winning three Champions Leagues together and abundant domestic honours. They were also Spain team-mates for the 2010 World Cup and Euro 2012 triumphs.
The coach has little doubt Pique will make a success of whatever he turns his hand to.
"A lot of times we don't choose the end," said Xavi. "It's worked out this way for better or worse and I wish him all the best.
"He's always given his all. He's a winner, he's always been a winner, and he'll continue to be that wherever he goes."
Pique will hope his final game at Barcelona's home is a winning farewell, and the signs are good.
Among current LaLiga teams, Barcelona have played more games against Almeria without defeat (P12 W10 D2) than against any other opponent. At home, Barcelona have won their six games against Almeria in LaLiga, scoring three or more goals in each of the last three.
Almeria's Rubi has lost all six of his games as a head coach in LaLiga against Barcelona, and the club have not had an away win against any opponent in LaLiga since February 2015, during a relegation season. They have drawn one and lost 12 on the road in LaLiga since that last win, with this their first season back in the top flight.