'Ban them for life' – Conte wants no mercy for fan that threw banana at Richarlison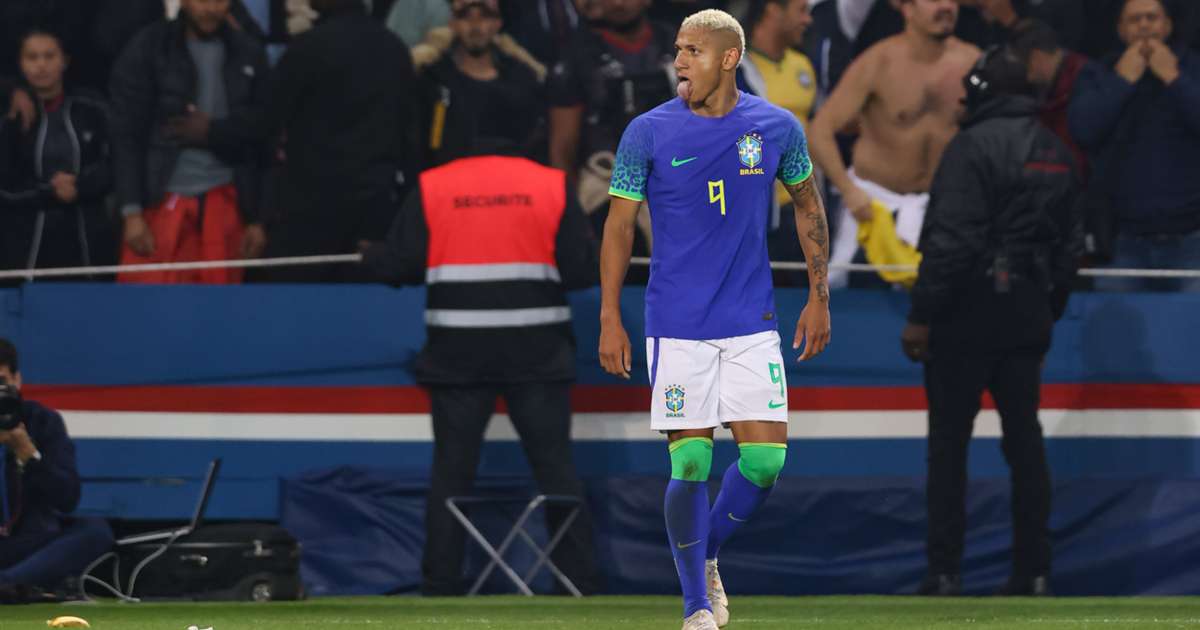 Antonio Conte said it was "embarrassing" to see a fan throw a banana at Tottenham's Richarlison while the striker was on Brazil duty.

FotMob - 2 months ago
Antonio Conte wants a lifelong ban from football to be imposed on the supporter who threw a banana at Richarlison while the Tottenham striker was on Brazil duty.
The apparent act of racist abuse came as Richarlison celebrated scoring in a 5-1 win over Tunisia at the Parc des Princes in Paris on Tuesday.
Richarlison expressed outrage after the game and called for stiff punishments to be imposed, while appearing to doubt such strong action would be taken.
The likes of his Spurs team-mate Harry Kane and former England captain Rio Ferdinand have offered their support, demanding action is taken, and now Tottenham boss Conte says there must be heavy sanctions.
"I think we have to take the good part of the situation. Richy played with the national team, scored goals," Conte said.
"Then what happened is incredible because in 2022 to witness this type of situation is embarrassing for everybody.
"For sure I hope these people are banned from football for the rest of their lives.
"It's a very disappointing situation to have to make a comment on this. I want to take the best part of the game from Richy. He scored goals and he enjoyed playing with Brazil."
Tottenham said in a statement on Wednesday the club were "disgusted" by the abuse, adding: "This has no place in football, or anywhere. We stand with you, Richy."