''I don't know where he can reach' – Tite amazed as Neymar closes in on Pele's record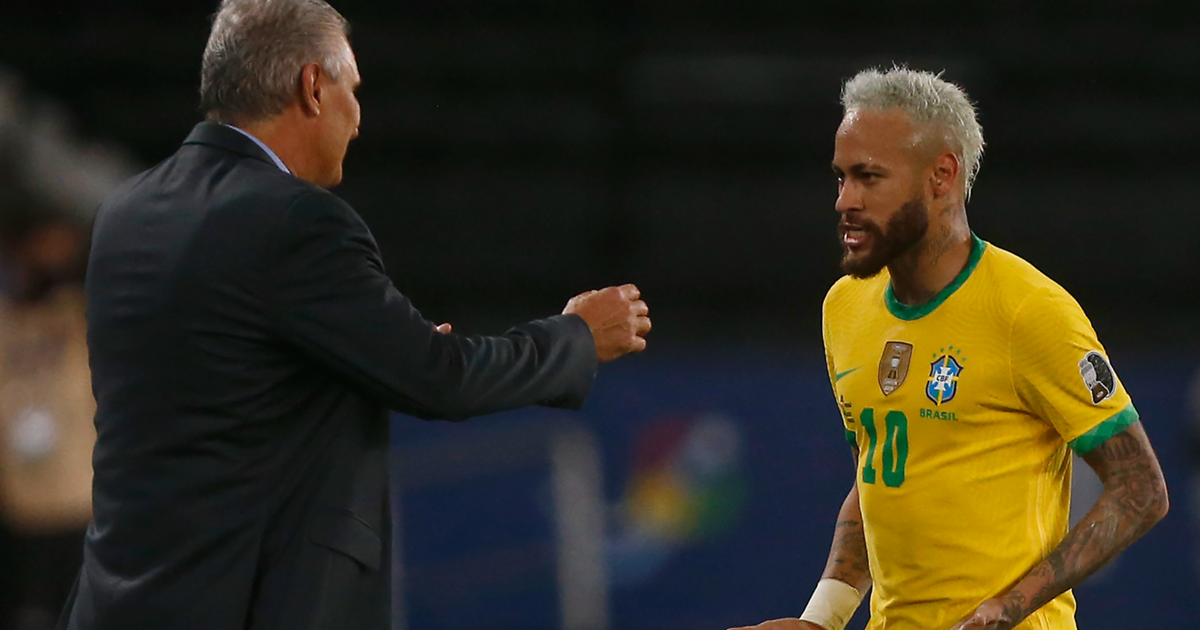 Neymar scored again to move within nine goals of Pele's all-time Brazilian goal scoring record, earning praise from Tite.

FotMob - 3 months ago
Neymar scored for the fourth consecutive international to move within nine goals of Pele's all-time scoring record and head coach Tite said there is no limit for his superstar player.
Neymar scored once and played a major role in setting up the other three goals as defending champions Brazil routed Peru 4-0 to make it two wins from two games at the Copa America.
On Thursday, Neymar's strike took his international tally to 68 goals, second overall for Brazil, behind only Selecao great Pele with 77.
Since his 2010 debut, Neymar has scored 49 goals more than any of his international team-mates in that period.
"I don't know where Neymar can reach," Tite said in a post-match news conference. "In terms of technical capacity, I really hope he's always healthy and doesn't get injured."
Neymar was emotional when he spoke to the media post-game, being brought to tears after moving a step closer to Pele's record.
"I didn't see the interview, but I knew he was moved," Tite said.
Since Tite took charge of Brazil in 2016, the Selecao have scored two-plus goals in 37 of the 56 games; 66 per cent of those games scoring more than one goal (W36 D1).
Neymar has not been the only beneficiary of Tite's tenure and the coach spoke about his relationship with his players.
"What is in my relationship with Neymar is the same thing that has with the youngest member of the team, which is Vinicius Junior, loyalty," he said.
"Loyalty in the change-rooms and not publicly expressing adversities without first directing them to the athlete. This is perhaps the greatest experience I bring from my time as a player. I would like my coach to talk to me about my mistakes and not publicly communicate them.
"I know the media is looking for information and that's their role. But my role is always to make things transparent both for Vini Jr, who is the youngest, and for Neymar, one of the more experienced."
Brazil are next in action on Wednesday against Colombia in Rio de Janeiro.