Robinson hopes Wolves keep Traore and Jimenez amid transfer speculation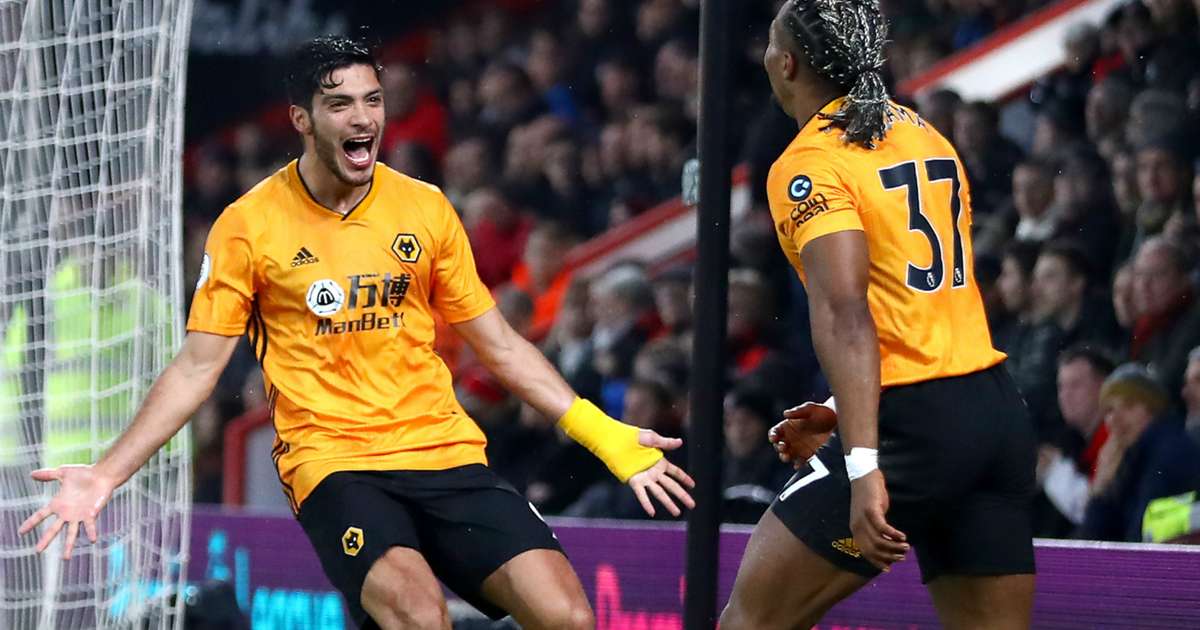 Former Wolves midfielder Carl Robinson spoke to Stats Perform News about the Premier League club and star duo Adama Traore and Raul Jimenez.

FotMob - over 1 year ago
Carl Robinson hopes Wolves keep star duo Adama Traore and Raul Jimenez, but the former midfielder knows the Premier League club may have to sell in order to improve their squad. 
Traore and Jimenez are reportedly attracting plenty of interest as Nuno Espirito Santo's Wolves continue to challenge the Premier League's elite since their return to the top flight in 2018-19. 
Wolves, who finished seventh last season, are sixth through 34 matches this term and flirting with another European berth thanks to Traore, Jimenez and a star-studded squad, including Portugal internationals Ruben Neves, Joao Moutinho and Rui Patricio. 
Jimenez – linked to Manchester United and Juventus – has scored 15 Premier League goals and tallied six assists in 2019-20, while reported Liverpool, Manchester City and Barcelona target Traore has set up nine goals and netted four of his own. 
While Traore and Jimenez could leave Molineux in big-money deals, Robinson insisted how Wolves reinvest transfer funds would be crucial in the club's bid to maintain their position and crack the Premier League's top five.
"The reality is, they've played fantastically well for Wolves this season, so there is going to be top clubs sniffing around them," Robinson, who made over 150 appearances for Wolves between 1995 and 2002, told Stats Perform News. 
"Wolves' decision will be: can they afford to keep them, can they afford to turn down these huge transfer fees and if they do and say we're going to turn down £70million for Traore, how can they invest and build the squad from where they are at the moment? 
"If they can't, they might have to look at the £70m and Nuno will ask the question, how much of that £70m can I have invested in the football squad because our starting point is lower than where we are today. That's why sometimes, unfortunately, managers lose jobs because their starting point is a lot lower, but expectations go higher based upon the club getting £70m and Nuno is spending £20m. 
"I hope they keep those players at Wolves because if they don't, there will be two major gaping holes. But I also understand football is a business and if they get £150m for two players, I'm not sure too many teams could turn that down. 
"You could bring in four or five £30m players. If you look at your squad, sometimes you have to go sideways, or backwards, to go forwards. But do it for the right reasons, do it because you're selling one of your key players knowing you have a youngster coming through in maybe 12 months.  
"That's an understandable plan you have as a club. That's why the executives and big boys are paid the big money, because they have to make major decisions. The buck stops with them. If they get it wrong, they lose their jobs." 
Wolves have come a long way since Chinese conglomerate group Fosun International purchased the club in 2016 – progressing from a mid-table side in the Championship to FA Cup semi-finalists last season and Europa League participants in 2019-20. 
Santo's side are six points adrift of fifth-placed Manchester United with four Premier League matches remaining, while Wolves – back in Europe for the first time since 1980 – are preparing to resume their Europa League last 16-tie against Olympiacos next month after the competition was suspended in March due to coronavirus following the 1-1 draw in Greece. 
"When you have Mexico's number nine, when you have three Portuguese international players, the Portugal international goalkeeper in your team, when you have four or five other players who cost you £10-15m each, when you have Adama Traore, who you've managed to buy and develop and now maybe possibly on the verge of a move to Liverpool for £70-80m, you have a standard of players that are of high quality," Robinson, now head coach of Australian team Newcastle Jets, said.  
"When you have better players, they are able to win you games in moments where games are tight. Games are tight in the Premier League especially. The investment has been fantastic, not only on the field but off it.
"They've tried to regain some of what Wolverhampton is about – it's a good old honest, working men's town. It's not the city, the bright lights of London, it's Wolverhampton. When you go there, you see it and you're proud to play for Wolves. But you're only proud to play for them if you understand what they're about. 
"They've managed to be successful and compete at the top half of the Premier League. That's very important and it's great, it's got the interest back in Wolves. It's good when they see their rivals – Aston Villa, Birmingham and West Brom especially – languishing.
"Their issue now, and it's a good issue to have, is to maintain where they are and keep up with the big boys, they need to invest at the minimum level to what they've already invested. We see football clubs sometimes going out of business and drop. Hopefully Wolves will never be at the stage because of the continued investment. 
"Most clubs in football are feeder clubs and I'll say this with the greatest respect to other than four or five teams, and even Premier League champions Liverpool had to sell Luis Suarez and Philippe Coutinho. They might have to sell either Sadio Mane or Mohamed Salah because there are clubs bigger that can pay the money.
"As a club, you know if you're successful you will lose your key players. How you replace them is key. 
"Wolves are in a great place. Hopefully they can stabilise where they are for the next three, four or five years and then continually try to crack the top five or six, which won't be easy."