From Juventus to AEK Athens: Conte's protege Carrera making his mark in Europe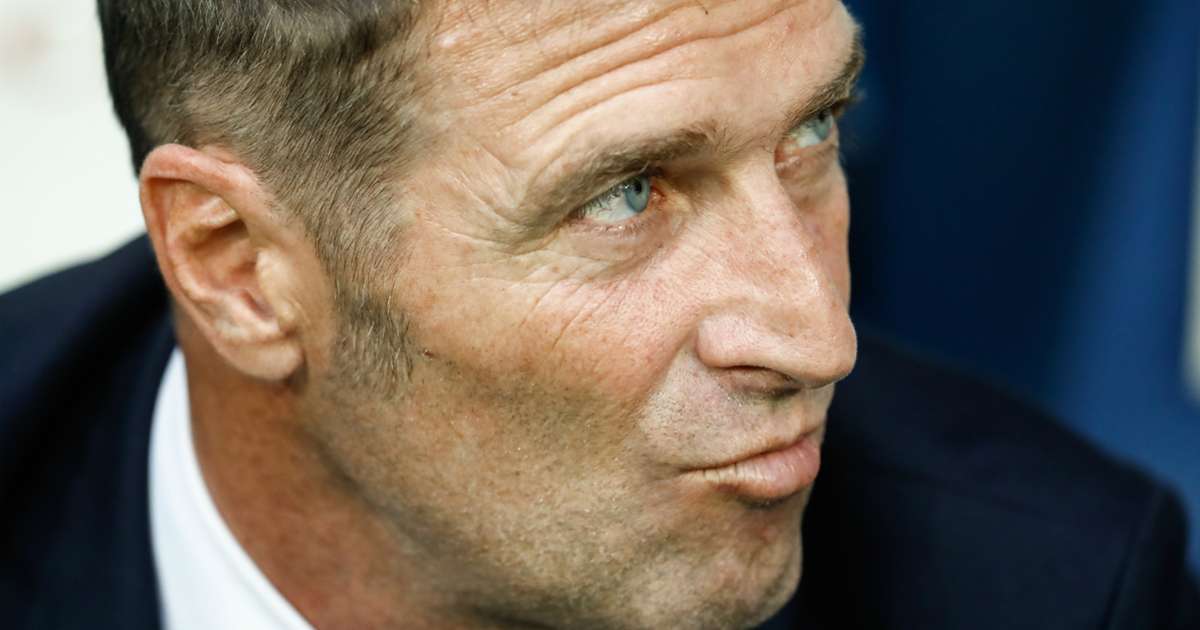 AEK Athens head coach Massimo Carrera spoke to Stats Perform News about life in the dugout in Italy, Russia and Greece.

FotMob - over 2 years ago
"The idea of becoming a coach came to me during my last years as a player."
Massimo Carrera enjoyed a successful career as a defender, winning Serie A, Champions League, UEFA Cup, Coppa Italia and Supercoppa Italiana titles with Juventus in the 1990s.
Carrera, who earned a move to Juventus from Bari in 1991 before leaving Turin five years later, also went on to captain Atalanta before eventually retiring in 2008.
The 56-year-old now finds himself in charge of Greek giants AEK Athens.
He had his first taste of coaching, albeit briefly, at Juventus in 2012 after head coach Antonio Conte was handed a 10-month ban – later reduced to four months – for failing to report match-fixing.
Carrera, who played alongside Conte in Turin before reuniting with his former team-mate as technical director in 2011, stepped into the caretaker role and claimed the Supercoppa Italiana against Napoli.
"Being part of Juventus' staff and then even stepping in during that period was an unexpected and extraordinary experience for me," Carrera told Stats Perform News.
"I remember the first Supercoppa match against Napoli which we won [4-2 after extra time in Beijing]. I was very tense during the week leading up to the final but at the beginning of the match it was as if I had been training for years."
Despite being six years Conte's senior, Carrera soaked up the Italian's methods and formed a strong bond, which led to the pair teaming up again – this time with Italy.
Carrera was part of Conte's Azzurri staff as an assistant for Euro 2016. After Italy lost to Germany in the quarter-finals, Conte joined Premier League powerhouse Chelsea. All of his assistants followed to London, except one – trusted lieutenant Carrera joined Spartak Moscow as Dmitri Alenichev's assistant coach.
Having arrived in July, Carrera quickly went from assistant to caretaker manager and then permanent coach on a two-year deal the following month after Alenichev resigned.
"After Conte's return I resumed my role as assistant and during the European Championship, there was the opportunity to go to Spartak Moscow as Alenichev wanted me as assistant," Carrera said. "Driven by the fact that Conte, who was about to move to Chelsea, could not take all the staff with him, I accepted and I left for Moscow."
Carrera's decision to swap Italy for Moscow proved to be a wise one for coach and club after ending Spartak's 16-year wait for Russian Premier League glory.
No other Spartak coach managed a better start – Carrera's men collecting 28 of 36 points from the first 12 matches under the Italian – as they claimed their first league crown since 2001 ahead of rivals CSKA Moscow.
"It was an extraordinary experience for me. I remember when I became Spartak Moscow head coach, the situation was not easy and there was a lot of pressure," he continued. "The team hadn't won a league in 16 years and fans were upset.  We worked hard to do our best and it was a triumph because we were at the top of the standings from the first day of the championship."
The situation, though, turned sour as he was sacked by Spartak in October 2018 after finishing third the previous season, despite being a popular figure among fans.
"I was really sad about that [leaving Spartak] because I hadn't be able to complete my job despite being one point behind the runner-up team," Carrera added.
Fast forward to 2020 and Carrera is coaching one of Greece's biggest teams – 12-time Super League champions AEK.
AEK appointed Carrera in December last year following a sabbatical, replacing Nikolaos Kostenoglou in Athens.
The coronavirus pandemic halted Carrera's work in March but AEK have made an unbeaten start since returning earlier this month – drawing at home to rivals Panathinaikos and defeating OFI 2-0 on Sunday to stay second in the table, 17 points behind leaders Olympiacos and two clear of PAOK in the race for Champions League qualification in the play-off round.
"Now I'm here at AEK Athens, another great club. We started the play-offs and we are in the cup semi-final [against Aris on June 24]," Carrera said. "Our goal is to secure second place and win the Greek Cup.  AEK fans are very passionate, warm and close to the team."
AEK last won the league title in 2017-18 as Olympiacos and Panathinaikos continue to dominate, and Carrera added: "This gap can be eliminated by working hard and trying to add technical quality. It was not easy but having the technology on our side we managed to work by monitoring and watching the players."
Since Carrera moved to Athens Olympic Stadium, he has only overseen one defeat in 20 matches, with AEK in the midst of a 15-game unbeaten streak across all competitions. In total, Carrera has only lost 21 of his 119 games in charge of AEK, Spartak and Juve.
"I think I transmitted all the passion and emotion that I feel about football to the team," Carrera said.
As Carrera utilises his experiences under the likes of Giovanni Trapattoni and Marcello Lippi to make his mark in Europe, the one-time Italy international is dreaming of a fairytale return.
"Definitely go back to Juventus," Carrera said. "This is my dream!"