Steven Naismith gets new job title as he agrees deal to continue leading Hearts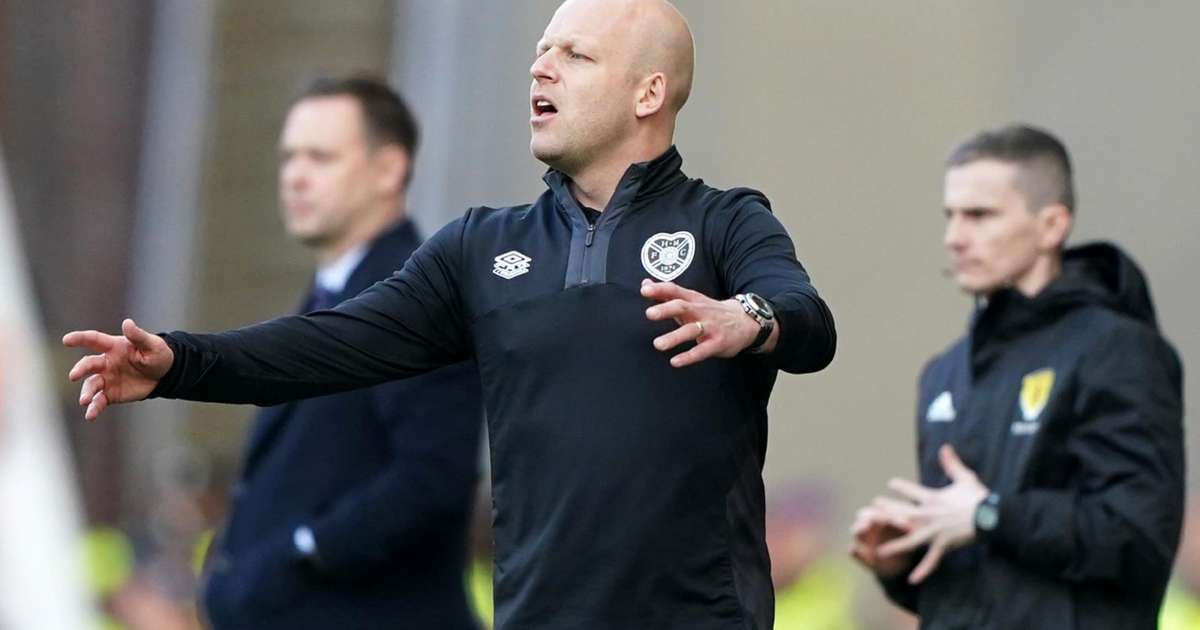 Naismith has signed a two-year deal as technical director after stepping in as interim manager for the last seven games of the season.

FotMob - 3 months ago
Steven Naismith will remain in charge of Hearts but with a new title of technical director.
Naismith has signed a two-year deal – with the option of a further 12 months – after stepping in as interim manager for the last seven games of the season following the sacking of Robbie Neilson.
After keeping the club in fourth place in the cinch Premiership to seal a place in the Europa Conference League qualifiers, Naismith cannot act as the club's manager or head coach in those games because he has not completed his Pro-Licence coaching badge.
So Frankie McAvoy has been named head coach with Naismith given the fresh title. Gordon Forrest remains as first-team coach and Paul Gallacher continues as goalkeeping coach.
Hearts chief executive Andrew McKinlay told the club's website: "We are thrilled to confirm Steven, Frankie and Gordon as our coaching team.
"We received a number of excellent applications, and, after a robust recruitment process, we believe the three were the best candidates to lead us into next season while sharing our vision for the club's future.
"Steven is an outstanding young coach with a strong track record of improving players whilst also displaying a commitment to blooding young talent through the ranks."
Former Preston manager McAvoy, previously assistant to Alex Neil at several clubs, joined Hearts as head of the youth academy in February 2022 while Forrest followed Neilson from Dundee United in 2020.
McKinlay said: "Frankie has vast experience from his time coaching on both sides of the border and possesses an impressive track record of developing talent. Gordon, of course, is very familiar with the club already. He's an outstanding presence on the training pitch and a very gifted coach."
Sporting director Joe Savage added: "We've been really impressed with all three of them, there's a fantastic dynamic there and we believe they've earned this opportunity.
"They want to continue playing in a style that the fans like and the players enjoy. I think the performances spoke for themselves – you could tell the players really bought into what they were trying to achieve.
"Steven has had a wonderful playing career and worked towards this for a long time. He's got a style and identity that I like and agree with. I think we'll work together well to develop and enhance this team.
"I've known Frankie a long time from working together at Hamilton, Norwich and Preston. He brings a wealth of experience and has a history of developing young players who have been sold for millions of pounds. In his time as academy director, you can see the influence he's had already.
"Speak to anyone about Gordon Forrest and they'll tell you what a top coach he is. Gordon's brilliant on the grass, brilliant in taking sessions and that's been utilised really well. They're all good foils for each other and bounce ideas around together.
"The sky's the limit. The three have shown in a short space of time what good ideas they have. Let's see how far we can go because we've got a great chance to build something really special at Hearts."