Mancini questions Balotelli claim over Italy striker options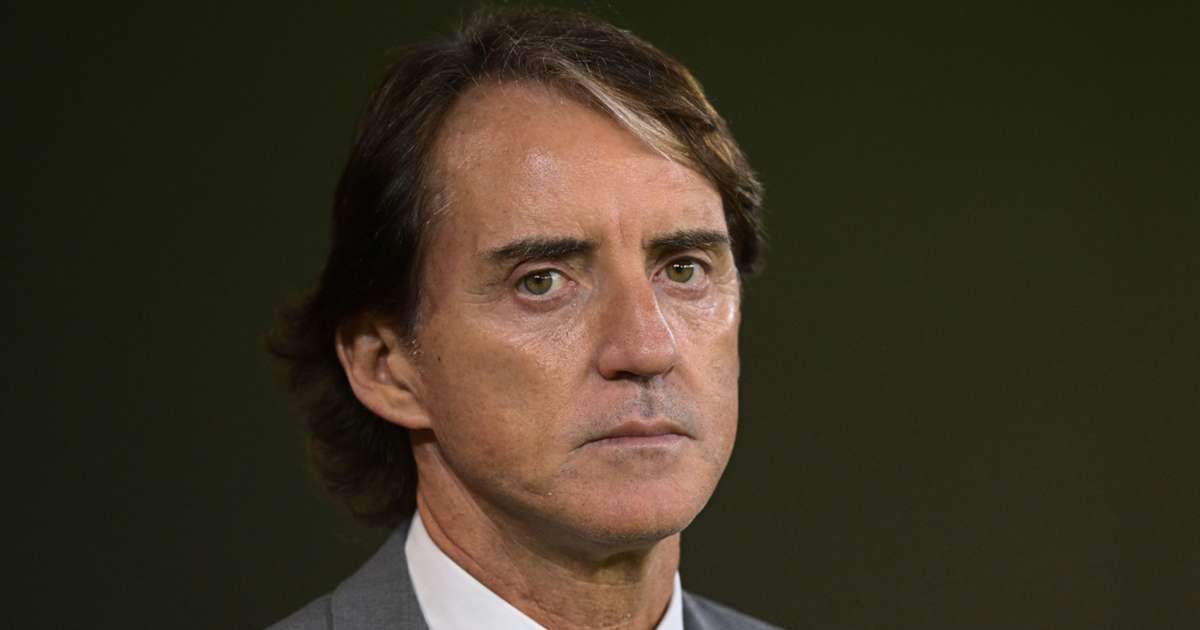 Mario Balotelli does not believe Roberto Mancini is short of options in attack, but the Italy head coach questioned who they are.

FotMob - 2 months ago
Roberto Mancini questioned Mario Balotelli's claim that Italy are not short of strikers and shrugged off a "meaningless controversy" over Mateo Retegui's language skills ahead of Sunday's clash with Malta.
Mancini bemoaned the lack of attacking options he has to select from before a 2-1 defeat to England in the Azzurri's first Euro 2024 qualifying match on Thursday.
The Italy head coach defended his decision to look overseas and call up the Argentina-born Retegui, who scored on his debut against the Three Lions in Naples.
Balotelli on Saturday wrote in an Instagram story: "There are strikers in Italy and they are fit, trust me."
He added: "Regret is the feeling of those who regularly don't learn the lesson and get there once it's all finished. Or simply, they never get there.!"
Mancini responded to Balotelli by stating: "What should I say to Mario? I'm glad they [attacking options] are there. I don't know who he is referring to. Maybe it refers to him? I love him too much, let's hope he's really fit."
Despite marking his Italy bow with a goal, further reservations have been expressed over Retegui's inclusion due to the fact he does not have a command of the Italian language.
Mancini said when asked about his new striker's lack of Italian: "It's another reason why you need to have a little patience. He's been in Italy for three days, how can he speak Italian?
"His grandfather knew Italian, it's a meaningless controversy. When he knows Italian it will be easier for him."
Mancini will make changes when the European champions take on Malta in their second Group C game at the Ta' Qali National Stadium and expects intensity from the start after they were dominated by England in the first half.
"We have to be what we were with England in the second half, but more precise in front of goal and less inattentive in some situations," he said.
"You always have to score points, quick assessments aren't right, you only look at the result. Some players are not in great condition because of the many games, but for the rest they can give a lot.
"There are teams that never lead and then win, there are more ways to win. We have experimented with one and we succeeded well even when we weren't among the favourites, but there's no right medicine. We'll make several changes."