Moshiri confirms investor search but crisis club Everton are not for sale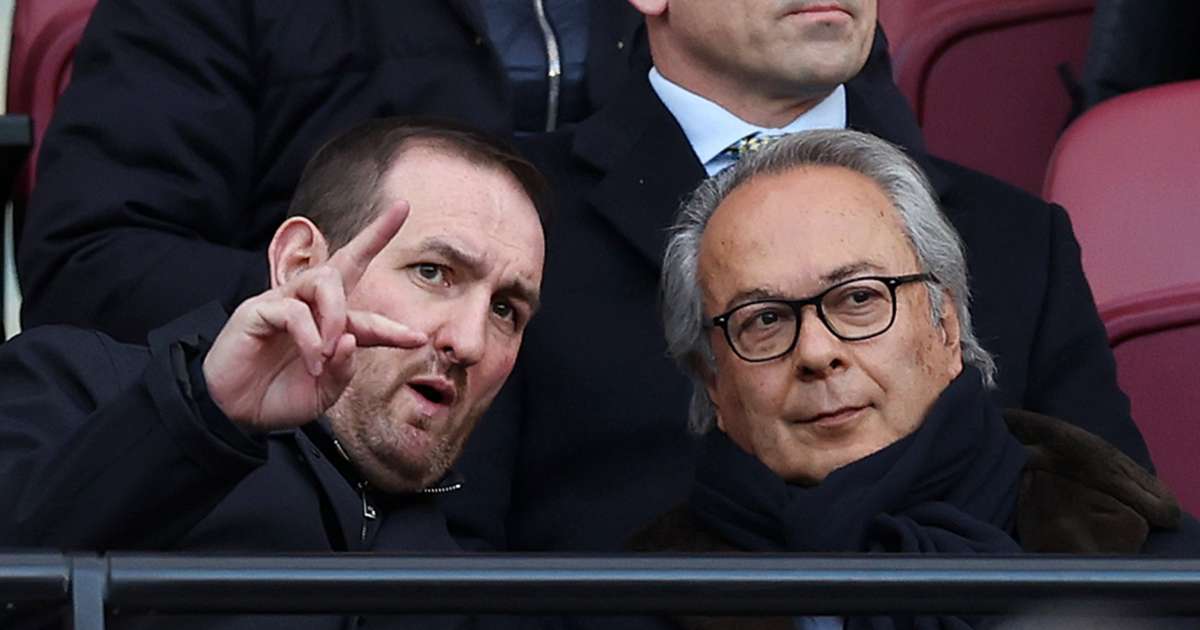 Frank Lampard is the latest Everton manager to be sacked by Farhad Moshiri, who has reiterated his commitment to the club.

FotMob - 7 days ago
Farhad Moshiri is looking for investment into Everton but is not trying to sell the club.
Everton owner Moshiri, who invested in the club in 2016, sacked yet another manager on Monday, as Frank Lampard became the latest Toffees boss to be relieved of his duties.
While Monday saw Lampard's departure following a dismal run that has left Everton sitting 19th in the Premier League after 20 games, Tuesday brought more drama.
Everton had been hoping to seal the signing of Arnaut Danjuma on loan from Villarreal. However, the forward is set to join Tottenham after a remarkable U-turn. Stats Perform understands Danjuma had been expected to report to Everton's Finch Farm training base on Tuesday to complete the formalities of his move.
While Marcelo Bielsa, Sean Dyche, Ralph Hasenhuttl and even former Toffees manager Sam Allardyce are reported candidates to replace Lampard, reports emerged that Moshiri had placed Everton up for sale, with an asking price of £500million having been cited.
However, an interview with a member of Everton's fan advisory board was subsequently released on the club's YouTube channel, with Moshiri confirming he is not looking to sell.
"The club is not for sale but I've been talking to top investors, real quality, to bridge the gap on the [new] stadium," Moshiri said in the interview, which was recorded prior to the West Ham game.
"I can do it myself and the reason I want to do it is to bring top sport investors into Everton for some of the reasons that the fans want improvement, more talent, and we are close to having a deal done.
"It's not selling the club at all. It's just bringing more expertise in terms of global sponsorship, in terms of commercial development and a lot of specialist sport investors have this pool of knowledge. It's to secure that for Everton."
In the wide-ranging interview, Moshiri vowed to "deal with everything" and said he is "sensitive" to fan concerns.
He reiterated his support of the club's four-person board, insisting chairman Bill Kenwright is "one of the most loved and respected men in football".
Moshiri said it is the "most critical time" in Everton's history, as he vowed to turn around their fortunes.
"I feel the pain. The fans have points. We'll be addressing them," he said. "Ambition for Everton is always to be among the elite.
"Our goal is never to be in the bottom three. Our ambition is to play European football. We haven't succeeded today, but we've laid the foundation to do it. Not just communication, hollow words, but implementation and demonstration to fans. We share this, step-by-step progress, to success together.
"We have a plan. The plan is in place."
Subsequently, on Tuesday, Allardyce seemed to rule himself out of contention.
"If I was going to Everton, they'd already have rang me," he said in an interview with William Hill.
"I know Farhad Moshiri. I have a lot of respect for him, certainly the money he's found for Everton. Obviously not invested as Newcastle have invested. They've invested in players that haven't delivered, through various different managers.
"I only bought two while I was there [Theo Walcott and Cenk Tosun], I still hold up to my achievement because it's the best, you know what I mean, from 16th, 17th, to eighth in 22 matches.
"What they need is someone who can go in and get the team functioning correctly."