'I have to calm my nerves' - Nunez opens up on difficult Liverpool start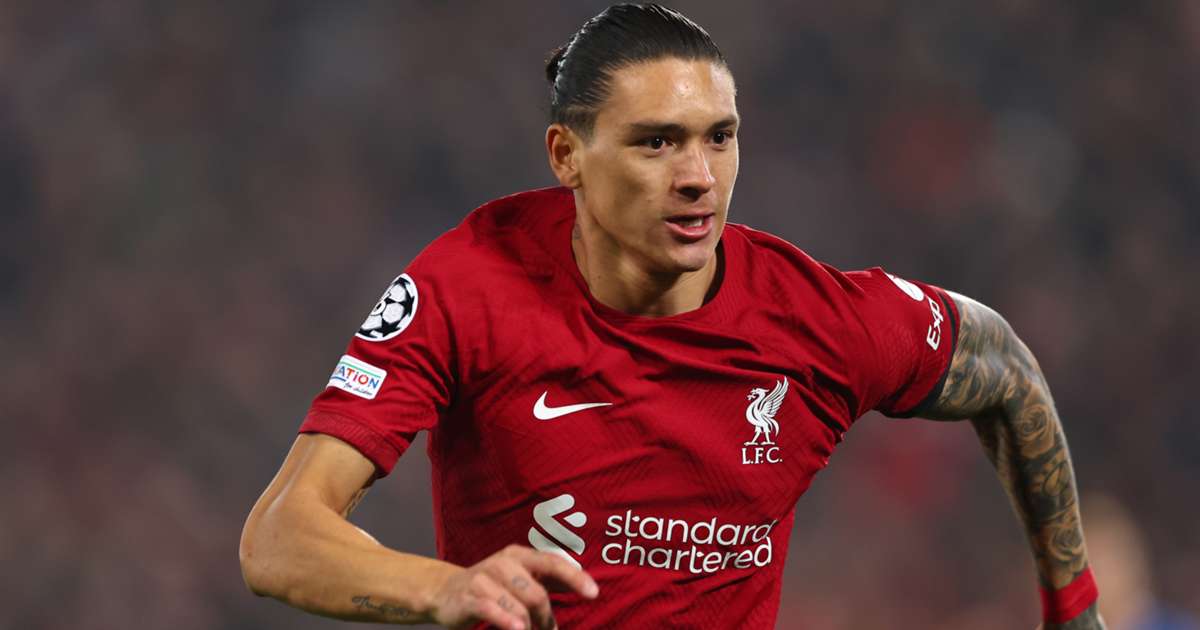 Darwin Nunez has reflected on a mixed start to Liverpool life, but feels he is heading in the right direction once again.

FotMob - 2 months ago
Liverpool forward Darwin Nunez says he has had to learn to adapt to life in the Premier League after a difficult start, adding: "I needed to calm my nerves".
The Uruguay international was the flagship signing of the Reds' transfer window and netted in his first two appearances for the club in a blaze of early potential.
But a red card for an altercation with Crystal Palace's Joachim Andersen shortly afterwards handed him a three-match ban that has left him struggling to acclimatise since.
Nunez arguably delivered his best performance since the opening weeks in Tuesday's 2-0 home win over Rangers in the Champions League, and now feels he is making steps forward once more.
"The truth is that it was a little difficult to adapt, but I believe that, as training and games go by, I will adapt little by little," he told TNT Sports Brasil.
"[After the red card] was a very tough time. I was suspended for three games, I know I made a big mistake, and now I'm aware that it won't happen again.
"I have to calm my nerves during the games and talk less. We all make mistakes and I know it will serve as a learning experience.
"The important thing is to leave my mark on the team, someone who can always contribute by playing well and, if I don't score, I have to be calm."
Difficulties with the language barrier have seen Nunez lean heavily on Jurgen Klopp's assistant Pep Lijnders to bridge the gap, but the German has reassured his star of his support.
"I don't know English and he doesn't know Spanish," Nunez said about Klopp.
"But the relationship with the coach is that he supports me, gives me confidence and I have to repay that on the field."