'This is his club now' – Klopp says new deal for 'king' Salah was worth the wait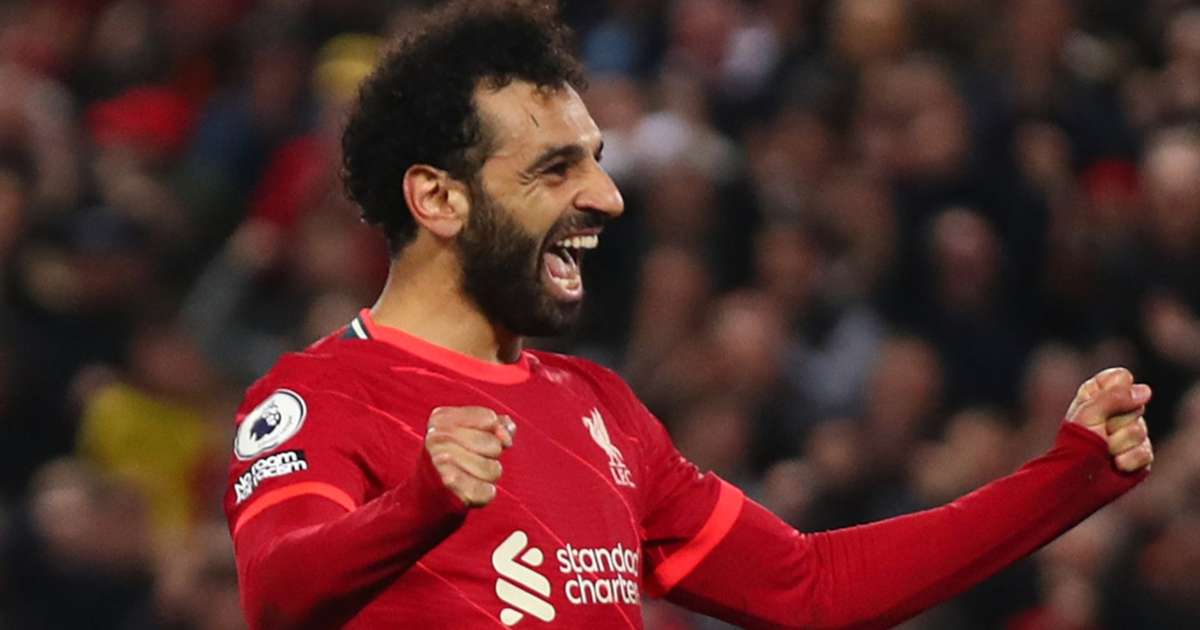 Jurgen Klopp was thrilled to get the news that star Egyptian forward Mohamed Salah has signed up until 2025 with Liverpool.
Jurgen Klopp put the Premier League and Europe's elite on notice when he warned Mohamed Salah's best years at Liverpool are still to come.
Superstar forward Salah has ended speculation about his short-term future by signing a three-year contract with the Reds, news that manager Klopp said "makes me smile thinking about it".
It means there is no danger of the Egyptian walking away as a free agent at the end of the 2022-23 season, and with the deal agreed before the start of the new campaign, there should be no more distractions when it comes to the 30-year-old's future.
Salah has had five successful seasons at Anfield already, helping Liverpool win the Premier League, Champions League, FA Cup, EFL Cup, Club World Cup and UEFA Super Cup. Inevitably, this had drawn admiring glances from the likes of Real Madrid and Barcelona.
His arrival from Roma has been one of the best pieces of business during Klopp's reign, and now Salah is staying around to spearhead the push for more success.
Klopp said he was "really pleased – really, really pleased", adding: "It's the best decision for us and best decision for him. He belongs with us, I think. This is his club now.
"I have no doubt Mo's best years are still to come. And that's saying something, because the first five seasons here have been the stuff of legend."
Speaking to Liverpool's official website, Klopp raved about the physical power of Salah, an often overlooked aspect of his game. His silky skills and finishing prowess grab the focus, with Salah scoring 31 goals and adding 15 assists in 51 games last season.
However, Klopp said: "Fitness-wise, he's a machine – in the most incredible shape. He works hard on it, and he gets his rewards. His ability and his skill level gets higher each season, and his decision-making has gone to another level also.
"He is adored by his team-mates. As coaches, we know we work with someone special. And the supporters have crowned him a king. So, very cool.
"It is just great news. It makes me smile thinking about it. He stays with us for longer, and it means we can achieve more together."
Liverpool fell agonisingly short of an unprecedented quadruple last season, winning the FA Cup and EFL Cup before losing to Real Madrid in the Champions League final and being denied the Premier League title by Manchester City on a dramatic final day of that campaign.
All the time, doubts lingered over whether Salah would make a long-term commitment to Liverpool, or whether he might soon move on.
"Of course it has taken a little time," said Klopp, "but that's absolutely okay, and the best things are always worth waiting for anyway.
"Mo is one of the best players in the world; it's only normal there are things to sort when you are at his level."
Klopp said sporting director Julian Ward and Fenway Sports Group president Mike Gordon deserved "big credit" for getting the deal over the line.
"This is a special treat for our supporters to enjoy their weekend even more," said Liverpool's German manager. "I'm sure there will be some celebrations for this news tonight."