Messi eager to star at his last World Cup as Scaloni warns football 'is sometimes unfair'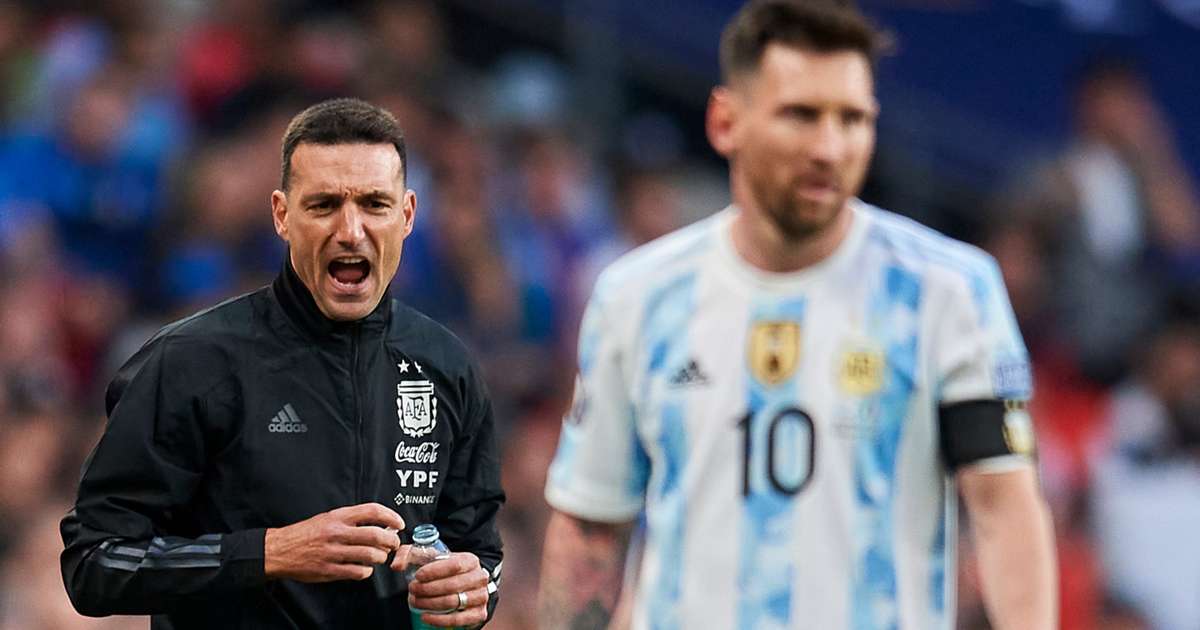 Lionel Messi is in the right frame of mind, but Argentina boss Lionel Scaloni knows from recent experience how difficult a World Cup can be.

FotMob - 6 months ago
Lionel Scaloni says Lionel Messi is determined to enjoy his last World Cup and will give everything to end Argentina's 36-years wait to lift the trophy.
Argentina were last crowned world champions when Diego Maradona inspired the 1986 triumph in Mexico, and have since lost in the 1990 and 2014 finals.
Scaloni said nobody could promise the team would enjoy success in Qatar, saying that football is "sometimes unfair".
Yet he senses a pleasing eagerness to please from 35-year-old Messi, who lacks only a World Cup victory on his career record, having won a stack of trophies with Barcelona and Paris Saint-Germain, as well as seven Ballon d'Or awards.
Argentina's Copa America success last year gave Messi a major international trophy, but the World Cup is the one he wants more dearly.
"I see him the same as always, very well and eager to enjoy the World Cup," Scaloni said in Abu Dhabi on Tuesday.
"He knows what it means to wear this shirt at a World Cup and he and his team-mates are really enjoying making use of the training facilities and our stay here. I think the process is important."
Messi, who won the Golden Ball in 2014 as the tournament's best player, has recently praised Scaloni for his leadership and man-management, and the respect is mutual.
"I think it reflects the good relationship we have and what I'm like as a coach," Scaloni said.
Argentina held a pre-tournament training camp in Madrid, preparing for their opening game in Group C against Saudi Arabia on November 22.
Firstly, they have a friendly on Wednesday against the United Arab Emirates, with Scaloni eager to keep minds focused.
"The coach has to be the example of the group. I've learned that what you do on and off the pitch is important to the group," Scaloni said.
At the last World Cup in Russia, Argentina only scraped through the group stage before losing 4-3 to eventual winners France in the second round.
Jorge Sampaoli departed as coach after the tournament, and assistant Scaloni subsequently stepped into the top job.
Scaloni's team have not lost since a 2-0 defeat to Brazil in the 2019 Copa America final, a run of 35 games unbeaten.
However, the 44-year-old coach knows there are potential pitfalls awaiting even the best teams, saying: "This is football, it's unpredictable and sometimes unfair.
"There is no point in promising people anything. Just tell them we're going to give everything during this World Cup."