David James weighs in on Ederson-Alisson debate ahead of Man City-Liverpool title clash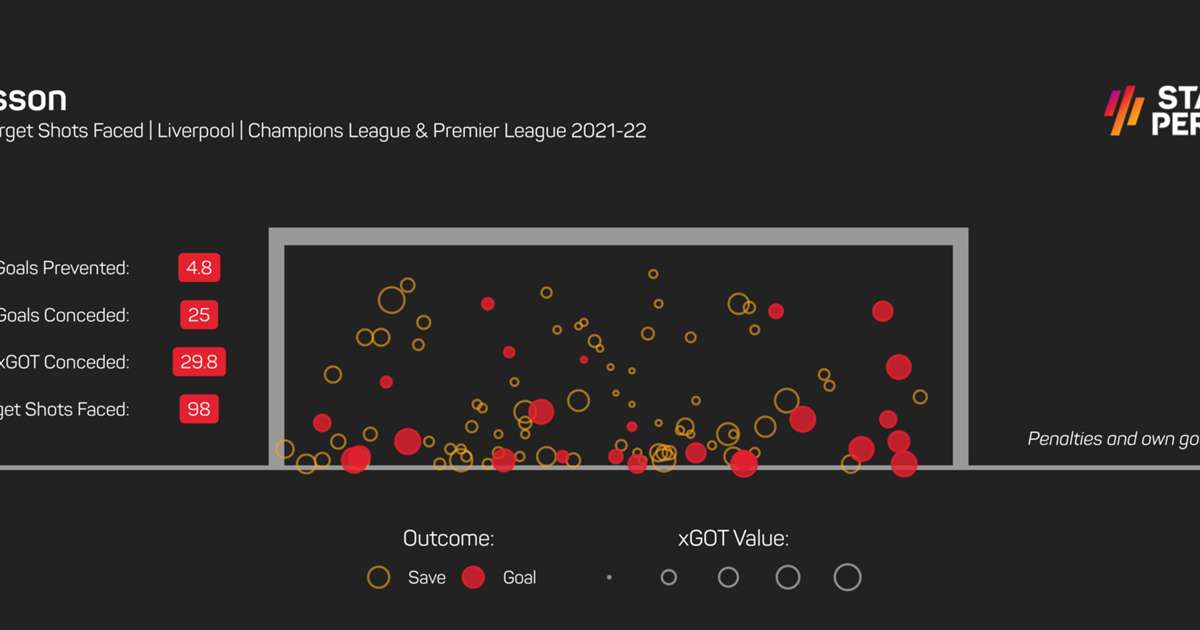 Ederson and Alisson are David James' favourite goalkeepers, but the former England shot-stopper cannot choose between the pair.

FotMob - last year
Manchester City and Liverpool goalkeepers Ederson and Alisson are two of the best shot-stoppers in world football, and David James concedes it is a struggle to pick an outright favourite.
Brazil duo Ederson and Alisson will meet on Sunday as Manchester City host Liverpool in a crucial game in the Premier League title race.
The goalkeepers have been the standout shot-stoppers in the Premier League in recent seasons. While Ederson has three league titles to his name, Alisson has helped Liverpool to a top-flight triumph and Champions League success.
This season, both goalkeepers have performed to similarly high levels. Alisson has made 60 saves in the league from 78 shots on target faced, leaving him with a save percentage of 76.9, while Ederson has made 50 stops, registering a save percentage of 72.3.
Based on Opta's expected goals on target conceded (xGOT) model, Alisson has performed slightly better when it comes to the number of goals he has prevented with the quality of his shot-stopping.
Alisson has prevented 2.9 goals in the top-flight, while Ederson has prevented 1.7.
With the margins between the pair so tight, former England number one James says it is difficult to pick which goalie he prefers.
"My favourite two goalkeepers in the Premier League, absolutely," the former City and Liverpool goalkeeper told Stats Perform.
"Even off the field, these two guys are fantastic people. I can admire them from the goalkeeping art, but when you've got wonderful people doing it, then it just adds another layer to it.
"They're very good friends as well, which makes it even more interesting, team-mates on the international scene, your mates off the field, and then you're competing in pretty much every tournament."
However, James does believe that Alisson, due to Liverpool's more open style of play, is tested more regularly.
"If I had a favourite, it's very difficult because their attributes are different," he continued.
"When you look at Ederson, the guy who can kick the ball 90 metres, hardly ever kicks the ball 40 metres, and everything is pretty much played in his own half now.
"It's more a demonstration of the dominance of City and because of that dominance he's not actually being called upon so much.
"Whereas if you look at Allison, who's got the freedom to get an assist if he wants, but has been called upon time and again, this even going into the game on the weekend, you're looking at it and thinking well 'case history would argue that Allison has made more saves in the last two months, possibly in one game than Ederson has had to do'.
"So Allison's kind of winning at the moment because he's doing more but I wouldn't want to pick one as my ultimate favourite."