Martinez defends Belgium's 'golden generation', says England comparisons 'totally impossible'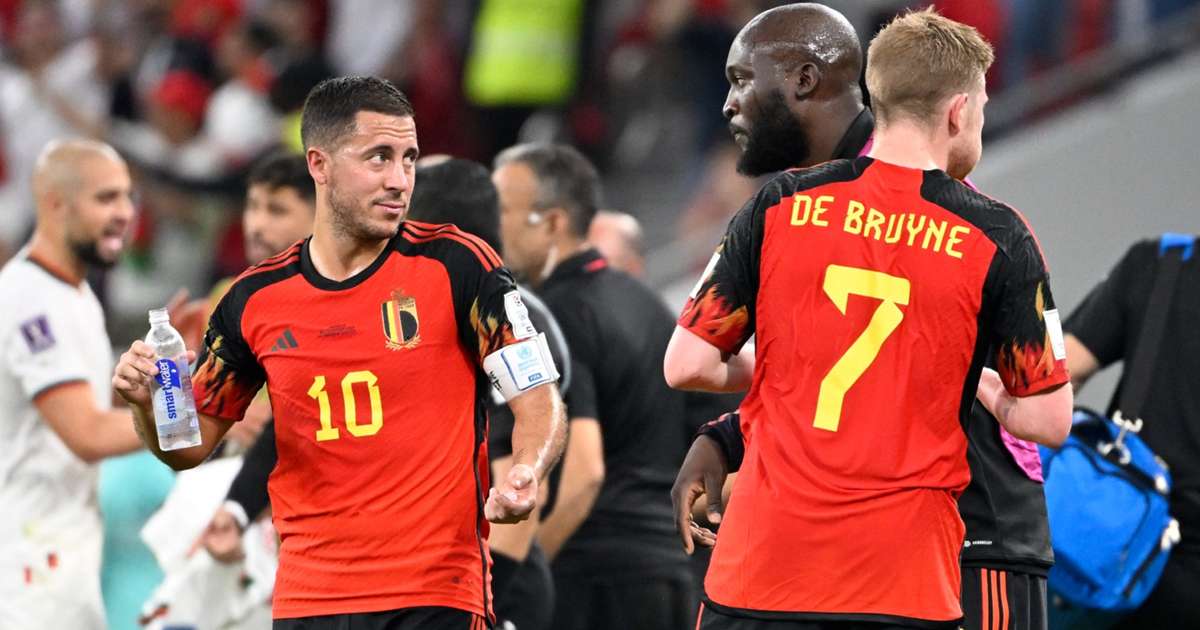 England's "golden generation" flopped, but Roberto Martinez does not believe the same is true of his trophyless Belgium side.

FotMob - 2 months ago
Roberto Martinez insists this is Belgium's "golden generation" and does not see any similarities with England's flops of the mid-2000s.
This group of Belgium players has long been lauded, but the Red Devils' best performance of recent years saw them finish only third at the 2018 World Cup.
As pressure builds on the side at the 2022 finals, where there have been reports of veteran stars quarrelling, coach Martinez has come to their defence.
He sought to highlight the contributions of Belgium's leading men off the pitch, as well as on it, and suggested the England team given the same label under Sven-Goran Eriksson were not comparable.
"It's interesting, because when I arrived in 2016, there was talk of a 'golden generation'," Martinez said on Wednesday.
"Clearly we were not the golden generation. The golden generation of Belgian football was 1986 in Mexico. They were the ones who arrived into the semi-finals.
"Since then, these players showed incredible commitment to the national team. We're talking about players who left Belgium very young, they went into the best dressing rooms in European football, they win trophies, and they're always committed.
"We have eight players with over 100 caps; we have Thibaut Courtois reaching his 100th cap against Croatia. You've got players who gave their career for the national team.
"This generation is the golden generation of Belgian football, there is no doubt.
"They got the bronze medal in 2018, they kept the national team for four years at the number one spot in the world rankings, a population of 11,000,000.
"Twenty-one of them got their A [coaching] licences. This generation is going to carry on impacting Belgian football from a coaching point of view for the next 20 years.
"They were able to build a new training facility, state of the art, that is going to change Belgian football for the next generations.
"What you can say is this generation haven't won a major tournament. But leaving a legacy goes a lot further than winning a tournament. I'm sure you can find national teams who win tournaments and they don't leave a legacy.
"This group of players deserve respect, deserve admiration for what they've done.
"From here, we can win, draw, lose, but with the legacy of this generation, I am the proudest person because I've been able to work with them, to see day to day how much they care.
"The next 20 years in Belgian football will not be the same because of this generation.
"You cannot compare it to England. England was a group of players that were sensational, outstanding at a group level, and they never found the way to do that with the international team. Comparisons are totally, totally impossible."