Former Manchester City captain Kompany "humbled" by Etihad Stadium statue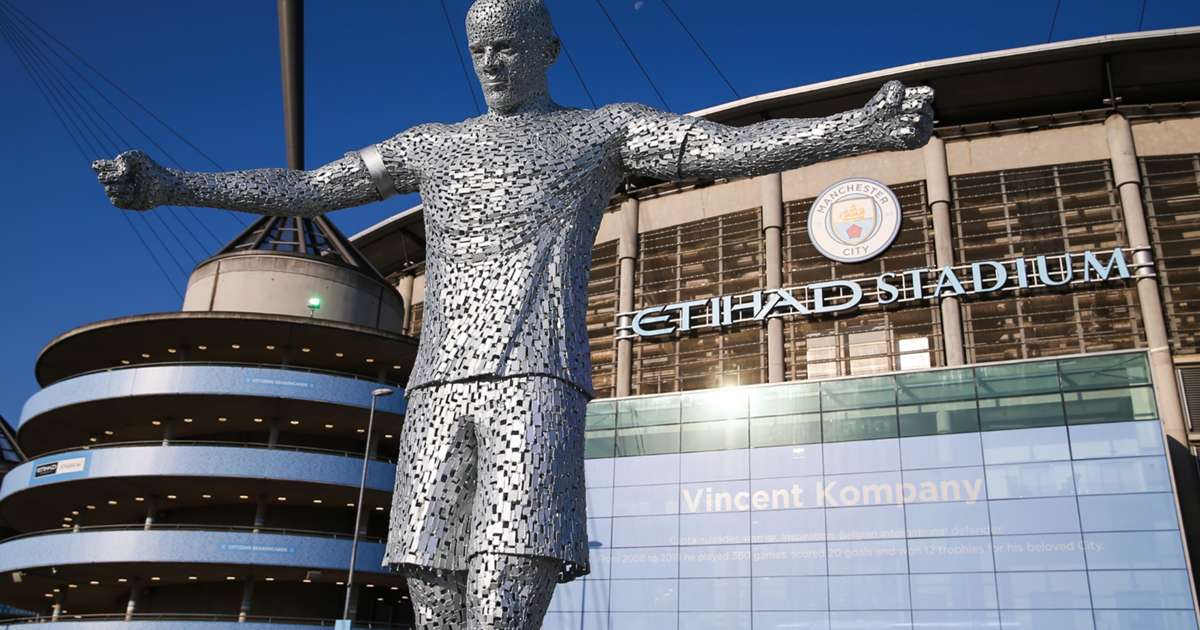 Vincent Kompany and David Silva have both been honoured by Manchester City with statues outside the Etihad Stadium.

FotMob - about 2 months ago
Vincent Kompany says he is humbled after Manchester City unveiled a permanent statue of their former captain at the Etihad Stadium.
Kompany and ex team-mate David Silva have been honoured for their remarkable services to the club with large-scale statues on the east side of the stadium.
Created by sculptor Andy Scott, they were constructed using thousands of welded pieces of galvanised steel, and will be specially illuminated with blue-tinted lighting.
After joining from Hamburg in August 2008, Kompany made 320 appearances during 11 years with City, scoring 20 goals.
The Belgian captained the club to four Premier League titles – including their first top-flight success in 44 years in 2012 – as well as four EFL Cups and the 2019 FA Cup.
Kompany, now the Anderlecht boss, is honoured by the recognition he has received.
"I didn't really expect to be recognised by such a great club in that way," he told City's official website.
"My wife is from Manchester, my kids are born in Manchester, and they go back to a place where they can see something that represents what their Dad has achieved and that is something that I can't describe.
"The first time I saw the statue, I couldn't believe how big it was, but then again, I'm a big boy, so fair enough!
"And then especially the pose, for me it means a lot."
He later added on Twitter: "So grateful, humbled and at the same time sad I couldn't be there today. I am dedicating every minute I have to @rscanderlecht.
"I promise I'll be back to visit as soon as I can. Meanwhile, keep the pigeons away from those arms."