Dani Alves 'a spectacle for us and for you', says Xavi after Haaland claims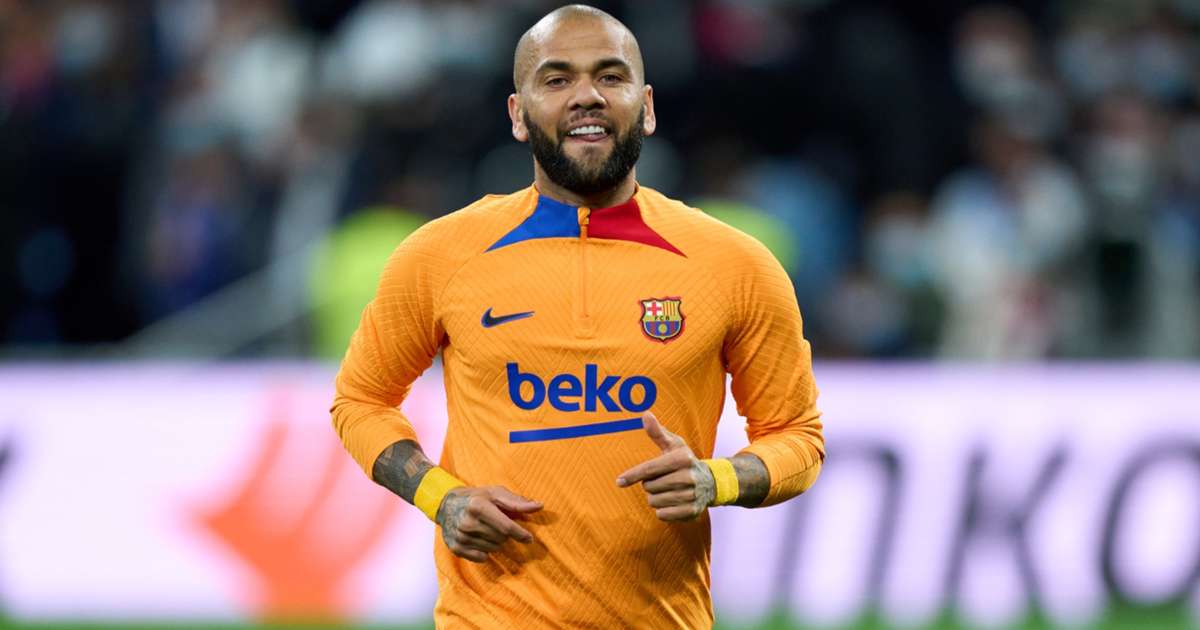 Dani Alves believes Barcelona target Erling Haaland is not worth "a lot of money", but that is not an issue for head coach Xavi.

FotMob - last year
Xavi had no issue with Dani Alves' controversial opinion on Erling Haaland's worth, saying he would forgive his former Barcelona team-mate for anything. 
Alves, 38, is back at Barca as a veteran player under Xavi, having featured alongside the coach in hugely successful Blaugrana teams earlier this century. 
Xavi has enjoyed being able to work with his old colleague again, but Barca have their sights set on rather more ambitious signings at the end of this season. 
Borussia Dortmund sensation Haaland has regularly been linked with a move to Camp Nou, although Barca are far from alone in admiring a striker whose contract reportedly includes a €75million release clause. 
However, right-back Alves has claimed Kylian Mbappe – widely expected to join rivals Real Madrid – "is a more complete player than Haaland in all aspects of the game". 
"I wouldn't do crazy things for Haaland," the Brazil defender told Sport. "Honestly, I wouldn't spend a lot of money on him." 
Alves' employers Barca, on the other hand, may well be up for splashing out on the 21-year-old – but that does not mean Xavi was concerned by his player's comments. 
"I forgive Dani everything, anything he says," the Barca boss said at a media conference ahead of Sunday's game against Levante. "He's a phenomenon, really. 
"Sometimes you guys complain that you don't have headlines, right? Well, with Dani, it's hard to choose just one. He is a phenomenon. 
"The truth is that the signing of him has gone very well for us, he is a natural leader. It is a spectacle, both for us and for you." 
On Haaland, Xavi added: "We'll see. Yes, we are planning for next year, but let's see. The situation is not easy, especially financially, economically." 
Whether Barca can afford the type of sums required to both sign and pay Haaland remains to be seen, but Xavi is confident he has the club's backing. 
"[The club] know my priorities," he said. "From here on, whatever we can do, well, we are going to do it, but it is true that we have to be very prudent and very cautious because the economic situation is what it is."