Courtois and Hazard dismiss 'lies' amid Belgium rift rumours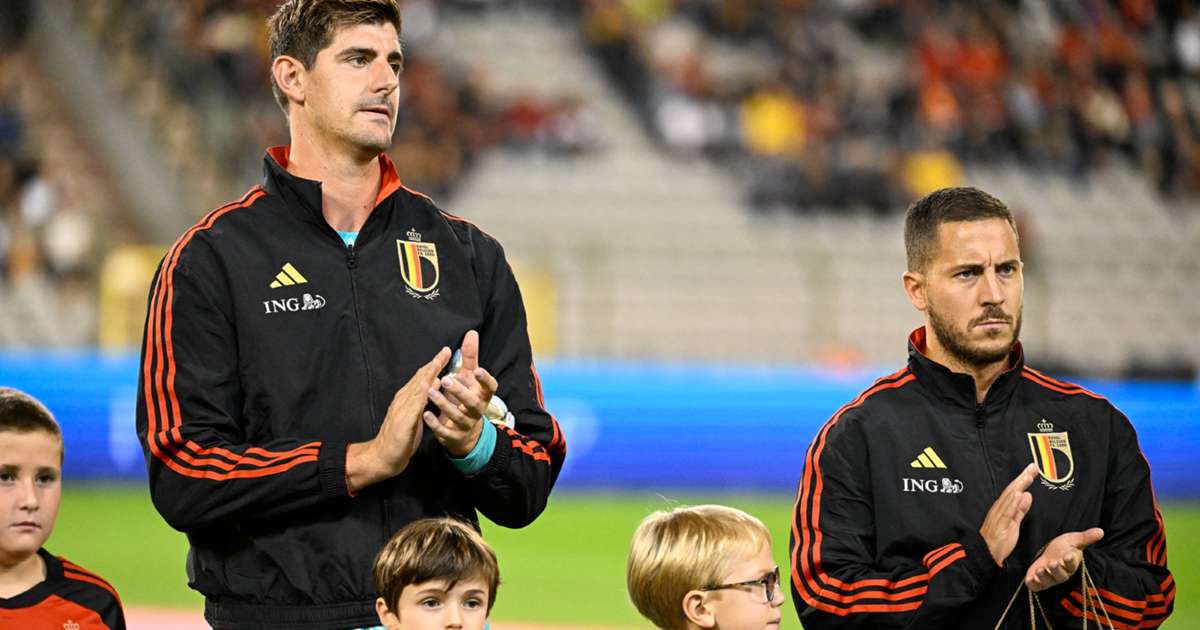 There have been reports of a rift in Belgium's World Cup camp, but Thibaut Courtois and Eden Hazard have dismissed the rumours as "lies."

FotMob - 2 months ago
Thibaut Courtois insists "too many lies are spread" as the Belgium goalkeeper dismissed reports of a rift in the Red Devils' camp.
The 2022 World Cup is regarded as the last shot at glory for Belgium's 'Golden Generation', who must avoid defeat against Croatia to stand any chance of reaching the last 16.
Following their shock 2-0 defeat to Morocco, Jan Vertonghen appeared to take a swipe at Kevin De Bruyne, who suggested the ageing Red Devils were "too old" to launch a genuine challenge in Qatar.
Meanwhile, Eden Hazard stated his belief Roberto Martinez's side had "greater chances" of glory in Russia four years ago, when they were narrowly beaten 1-0 by France in the semi-finals.
"I guess we attack badly because we are also too old up front," Vertonghen told reporters in the mixed zone after the loss against the Atlas Lions.
Courtois, who will earn his 100th cap should he play against Croatia, revealed there had been a discussion among the group on Monday, and that the rumours have spurred his team-mates on.
"The problem is that too many lies are spread," he said. "A situation is described that doesn't exist. As a group, we need to avoid that negativity.
"Everything was clarified yesterday. Everyone has openly expressed their opinion. Now, we have to take action on the field. It's good that we had a group conversation. We said what we thought to each other.
"We have to be honest with each other and fight for each other on the pitch."
Hazard also denied there was a confrontation in the dressing-room after the Morocco defeat, but the Red Devils captain admitted he had held a conversation with De Bruyne about his comments.
"Nothing happened in the dressing-room," he said. "Only the coach spoke. I spoke to Kevin De Bruyne, he does believe in the group.
"We had a good talk among the players. A lot has been said. We talked for an hour about good things and less good things. Now, we want to win against Croatia. We have to be ready."