Mancini eyes new era with Italy but warns Azzurri may 'suffer' first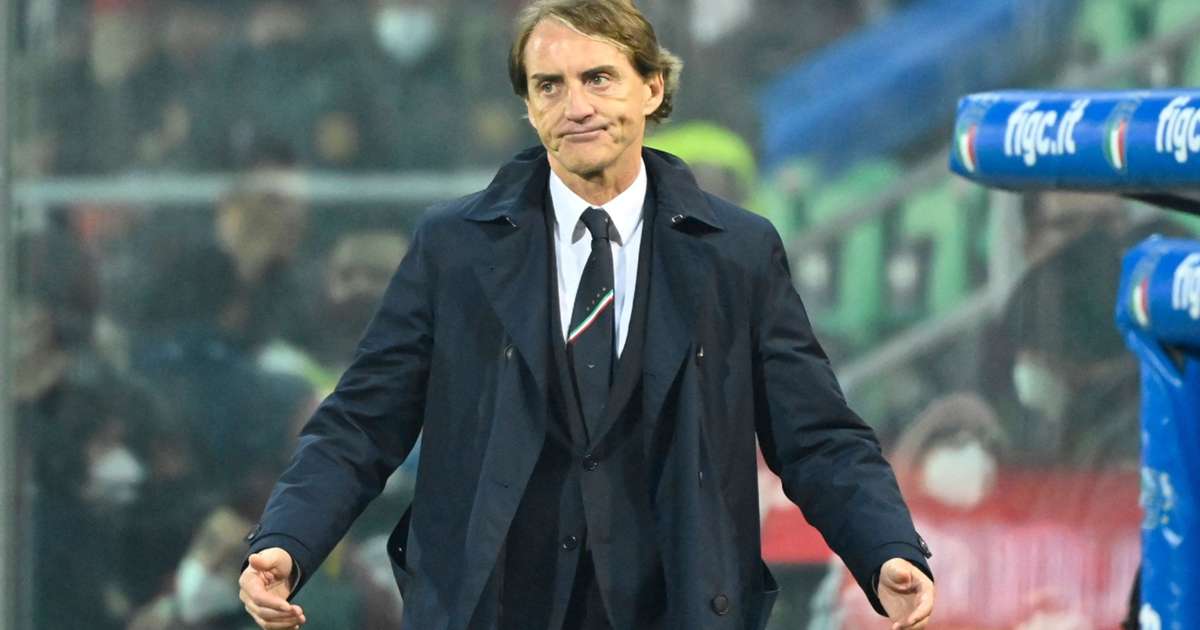 Italy will begin a new dawn when they host Germany in the Nations League on Saturday, but Roberto Mancini expects his side to suffer first.

FotMob - 10 months ago
Roberto Mancini vowed to start a new era with Italy as the Azzurri look to rediscover their Euro 2020 magic, but warned not to expect instant fixes as he cannot "invent players".
Italy lifted the European Championship last July, their first since 1968, with a penalty shoot-out victory over England at Wembley.
The Azzurri followed that up by failing to make a second straight World Cup, following play-off defeat to North Macedonia in March, which led to questions over coach Mancini's tenure.
Development problems were also cited with the Italian system, which was bemoaned for struggling to produce younger players for the national team with Serie A coaches reluctant to trust the youth.
Italy were 3-0 losers to Argentina in the 'Finalissima' on Wednesday, a meeting between the Euro 2020 winners and Copa America champions, and Mancini promised change after that game.
The former Manchester City coach reiterated his desire for new beginnings with Italy, although he does not expect quick solutions ahead of the Nations League opener at home to Germany on Saturday.
"The victory of the European Championship is part of the magic that are part of those tournaments. Now we have to start again and go back to that magic," he told reporters on Friday.
"I have never had this type of problem. In football, however, when you win everyone is with you and when you lose almost everyone against you. That's how it is.
"Against Argentina we paid for the loss of players, one after the other. We weren't such a huge group and the injuries affected us: Argentina were better than us, they had fresher players and maybe it's the first game in three and a half years where we find a team that has put us under pressure, even if we made two mistakes on goals in the first half.
"It takes time, we cannot invent players and we know that we will have to suffer enough.
"The restart is from now. The new cycle starts again from tomorrow.
"The common thread is the same: looking for players with quality, speed, who they will not be like [Marco] Verratti and Jorginho who played in certain teams and therefore it will take a little longer.
"If we can give some minutes to these guys who have never played in the national team, and see them integrated well, it would be better."
Italy host Germany and Hungary before visiting England on June 11, with a return trip to Hansi Flick's side three days later capping off the internationals for this month.
Mancini believes that England and Germany pose two of the toughest tasks in international football at the moment, and cited Brazil, France and Argentina among the favourites for the World Cup in Qatar.
"We face the two strongest teams at the moment, Germany and England," he added. "They are among the best, they have great players and we take a lot of risks by changing a lot, it could be a good start.
"The most important thing will be to defend well and attack better. We face one of the strongest teams in the world along with Brazil, Argentina, France...
"Germany are technical, very fast when they counter-attack and come to press. They will be among the favourites for the World Cup victory in Qatar.
"We must defend all together and attack and press as we did for three and a half years: we did it for three and a half years with players who didn't seem able to do it, yet they have done."