'Football is joy, it's a dance' – Pele and Neymar tell Vinicius Junior to keep dancing after agent's apparent 'monkey' slur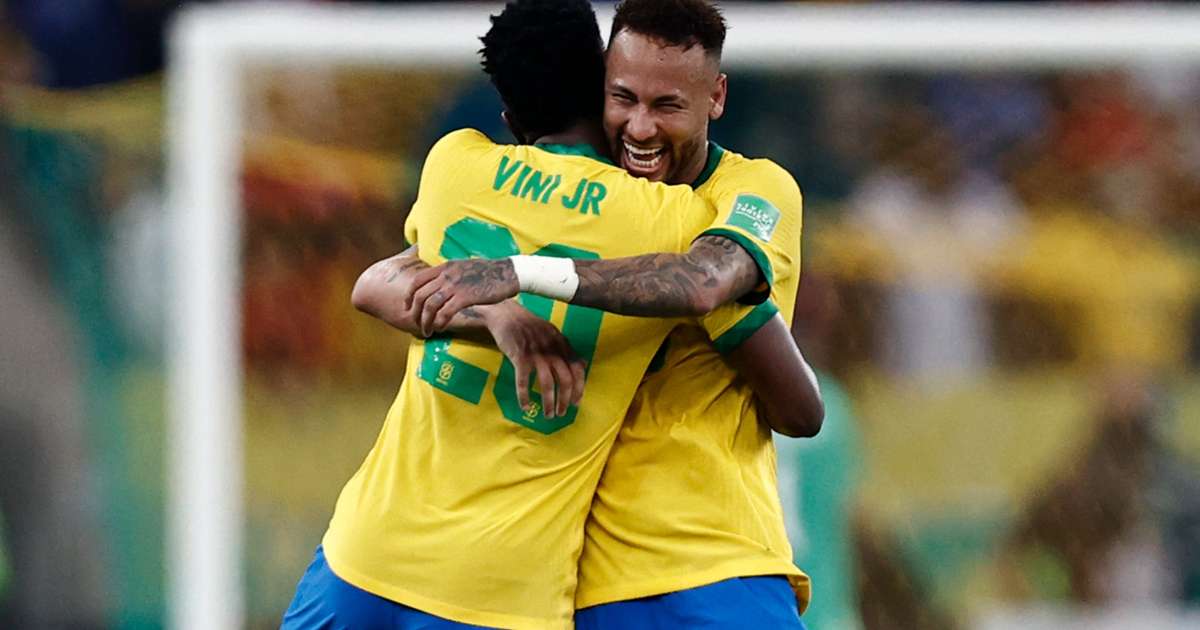 After a football agent said Vinicius Junior was "playing the monkey", Neymar and Brazil great Pele defended the Real Madrid star.
Pele has joined Neymar in offering his support to Vinicius Junior, who was the subject of a comment with apparent racist undertones from a Spanish football agent.
Pedro Bravo, a chief agent in Spain, appeared on El Chiringuito this week, and said Real Madrid forward Vinicius had to stop dancing when he celebrated a goal.
Bravo said: "You have to respect your opponents. When you score a goal, if you want to dance Samba, you should go to [the] Sambadrome in Brazil. You have to respect your mates and stop playing the monkey."
This comment has led to outrage from Vinicius' international team-mate Bruno Guimaraes, with the Newcastle United midfielder calling for Bravo to be "jailed".
Guimaraes tweeted on Friday: "This MORON needs to get out of there already arrested! There is no excuse! If the guy says that on live TV, imagine what he doesn't say when he's not. Incomprehensible if this guy is not jailed."
Neymar subsequently tagged Vinicius in his Instagram story, along with a photo of the Madrid star celebration and a caption that read: "Dribble, dance and be you! Happy just the way you are. Go for it my boy, next goal we dance!"
Vinicius replied with a photo of him dancing alongside Neymar and Guimaraes while playing for Brazil.
Pele then joined Neymar in offering support, with the legendary striker writing on Instagram: "Football is joy. It's a dance. It's more than that. It's a real party.
"Although, unfortunately, racism still exists, we will not allow that to stop us from continuing to smile. And we will continue to fight racism every day in this way: fighting for our right to be happy and respected."