'Instead of being in Qatar, I'm here in the rain' - Halilhodzic left watching Morocco success from afar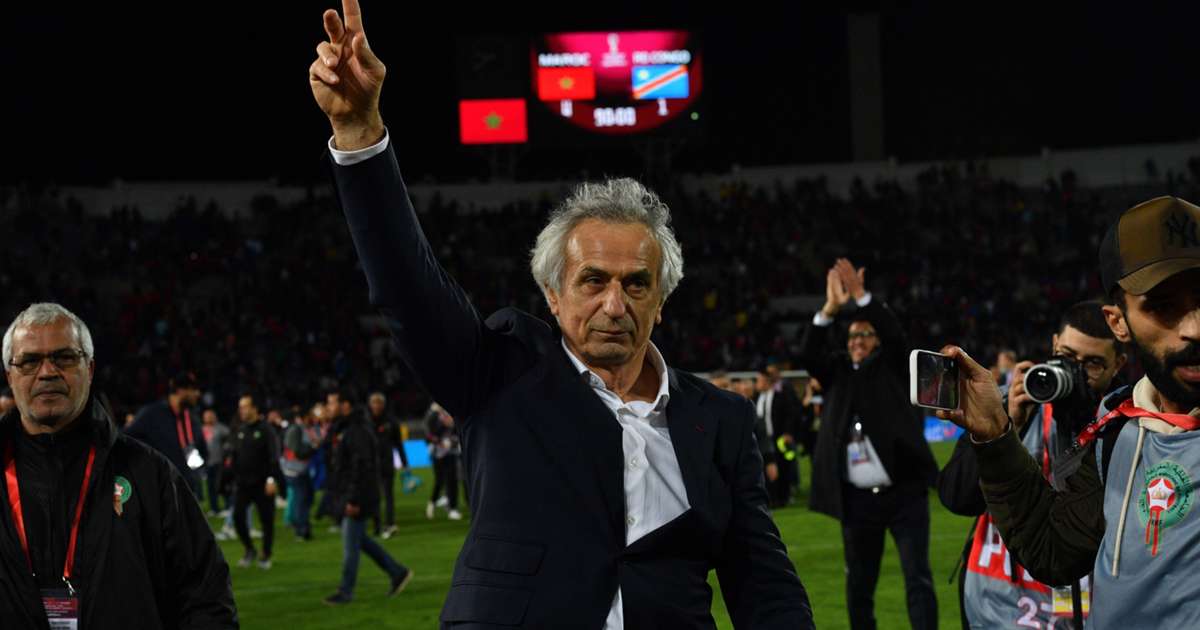 Morocco are in the quarter-finals of the World Cup, but with a different coach to the one who secured their qualification.

FotMob - 2 months ago
Vahid Halilhodzic feels he has been left "out in the rain" watching Morocco progress to the quarter-finals of the World Cup.
Halilhodzic secured Morocco's qualification for the finals in Qatar with a 5-2 aggregate win over DR Congo in the third round of CAF qualifying in March.
However, Halilhodzic was sacked in August, marking his third dismissal from a national team post before a World Cup having led a team to qualification.
The Bosnian suffered the same fate with Ivory Coast in 2010 and Japan in 2018, though he did lead Algeria to the last 16 in 2014.
Morocco have enjoyed a stunning World Cup without him, reaching the last eight for the first time by beating Spain on penalties on Tuesday.
Asked about the Morocco team by So Foot, Halilhodzic said: "Instead of being in Qatar, I am here in the rain.
"I had really invested myself in this project thoroughly for three years and it is still a World Cup that I will miss. Well, it's life."
Halilhodzic came under fire for not picking enough locally based players and leaving out Hakim Ziyech, who did not feature in the qualification campaign.
"When you arrive in a country, you don't know all the good players. So we have to look for them," Halilhodzic added.
"How many tapes I watched in Morocco! At least a thousand. I updated 80 per cent of the team. We have to find them, the players who can play for the national team.
"What makes a coach credible are the results. And never has the Moroccan team got better results than with me in the World Cup qualifiers. Seven wins, one draw having scored three goals per game on average.
"What I didn't appreciate were the smear campaigns, to create animosity between supporters of different clubs, between locals and Moroccans abroad, that locals would be prevented from playing for their country.
"This pressure from the federation had already been going on for a long time. They wanted me to take three-four players, while the team had achieved results without them. I did not give in, because you lose your credibility when the players feel that we decide for you.
"Some refused to play for Morocco because they had entourages who preferred them to play for Spain, Italy or France. And afterwards, they change their minds when there is a World Cup!
"I felt that with the Moroccan team that I had built, we could do something at the World Cup. I would have liked to end my career with a successful World Cup and say enough!"