Tagliafico praises Argentina's 'special advantage' Messi ahead of Croatia clash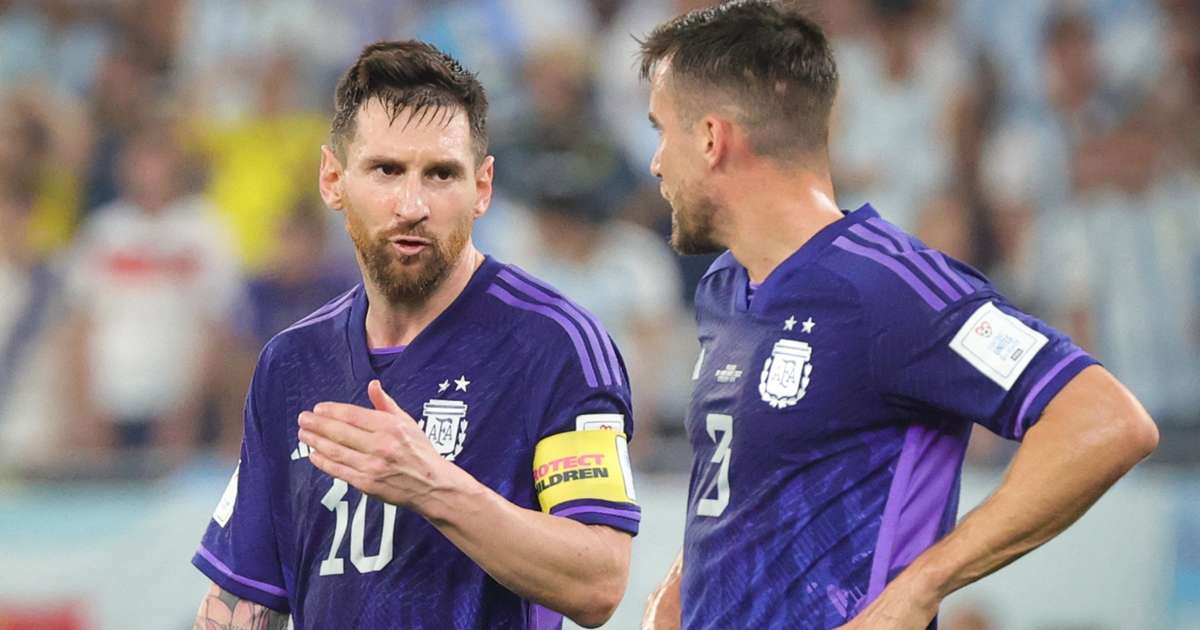 As Lionel Messi continues to inch closer to long-awaited World Cup glory, Nicolas Tagliafico says he gives Argentina a "special advantage".

FotMob - 10 months ago
Lionel Messi gives Argentina a "special advantage", says Nicolas Tagliafico, as La Albiceleste prepare for their World Cup semi-final with Croatia.
Lionel Scaloni's side are two wins away from Qatar 2022 glory, having shrugged off a shock opening loss against Saudi Arabia to battle their way to the last four.
Captain Messi has won virtually all major honours possible save for the World Cup, and in likely his final World Cup with his country, is out to complete his collection.
Tagliafico credits the veteran forward as the driving factor both for and behind their run to within 90 minutes of the final, stating he fires his team-mates on to greater heights.
"He's always been like this," he stated. "For us, he is our captain, our leader, the one who pushes us and motivates us. He's the one who has that special advantage.
"When we are on the pitch, we know we have Messi. We are so happy to have him as our captain. That's the most beautiful thing, to do this with Messi by our side.
"This World Cup, we have enough experience to reach this stage. We know in the knockouts, there'll be a few moments where we will struggle.
"We have the experience. We need to have enough character to go through all that and overcome it. That motivates you even further."
Penalties were required to see Argentina through their quarter-final clash with the Netherlands, in what devolved into a bad-tempered affair from both sets of players.
Scaloni's men were accused of being poor winners after their victory, but Tagliafico has defended his actions and those of his team-mates, suggesting they will behave the same again.
"Those situations happen in the world of football," he added. "We are not machines. The emotions were running high. It has happened in previous matches.
"It will likely happen again. This was a World Cup quarter-final, with two teams fighting it out. We tried to live it as such."