🇪🇸 La Liga Team of the Season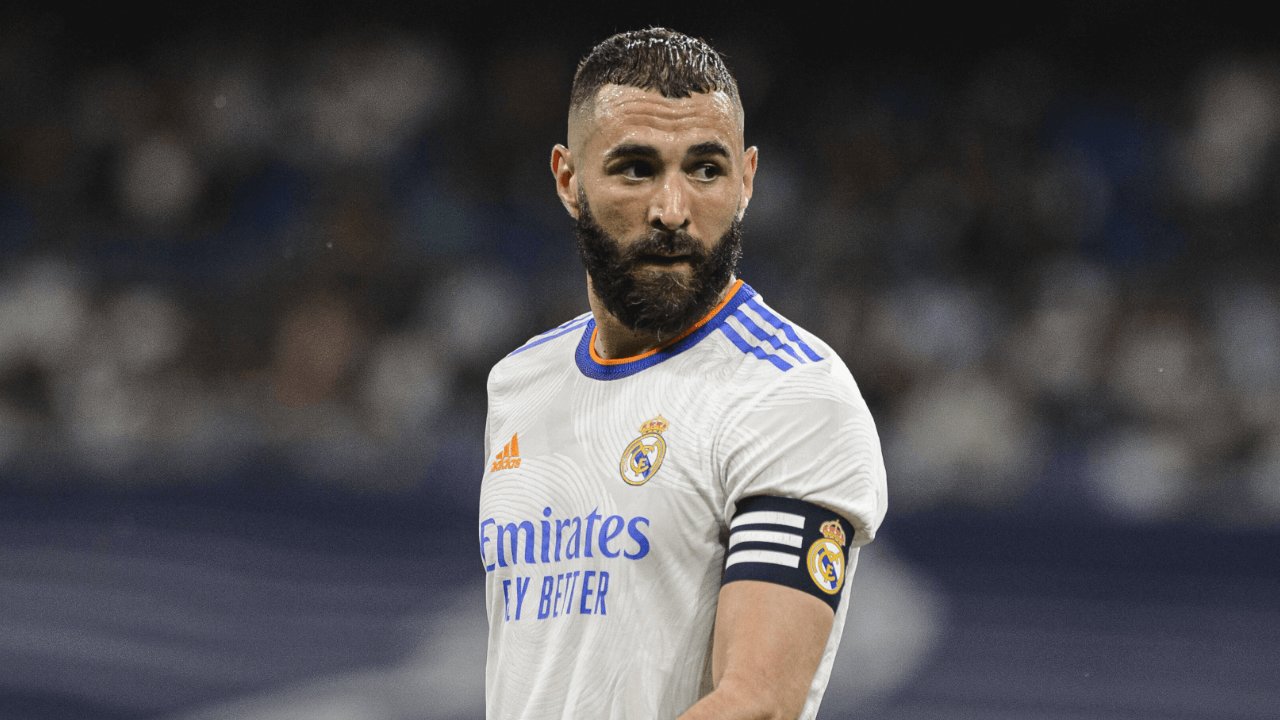 FotMob - 30 days ago
Our top-rated performers in Spain
---
This week we've been revealing our Team of the Season for each of Europe's big five leagues across our social channels. It's something that always causes plenty of debate so here are the ground rules: We take our list of the average FotMob player ratings for the season and work out a team with the top rated player in each position placed into a standard 4-3-3 formation. To qualify for the list the player must have featured in at least 50% of his side's league games.
In Spain, that has produced the team you see below.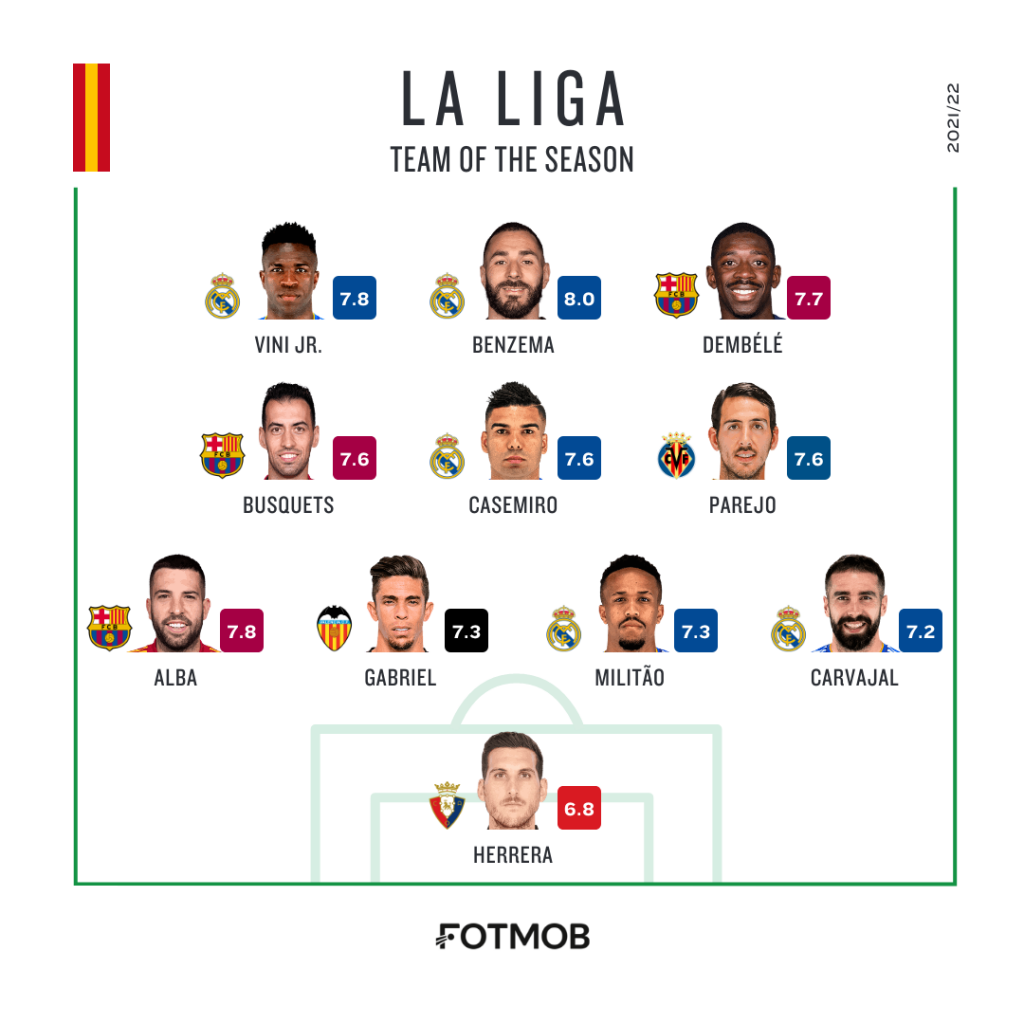 Real Madrid dominate our list of top performers in La Liga and consequently five of Carlo Ancelotti's most trusted players feature in our side. In fact, if it wasn't for the likes of Barcelona's Jordi Alba and Ousmane Dembélé breaking up our top 10 there would be room for more!
Karim Benzema scored the most goals (27), bagged the second most assists (12) and led virtually all of our attacking stats for the league this season. All of that has given him a an average rating of 8.03 across 32 appearances.
The most hotly contested places in our team came at centre-back with the ratings of five players split by just five decimal points between 7.28 and 7.32. Éder Militão and Valencia's Gabriel Paulista consequently got the nod with their averages just outdoing Jules Koundé (7.29), Iñigo Martínez and Ronald Araújo (both 7.28).
If you disagree with our selections, we'll see you in the comments!