'Expect the unexpected.' Norway's Tuva Hansen on what makes them a threat at Euro 2022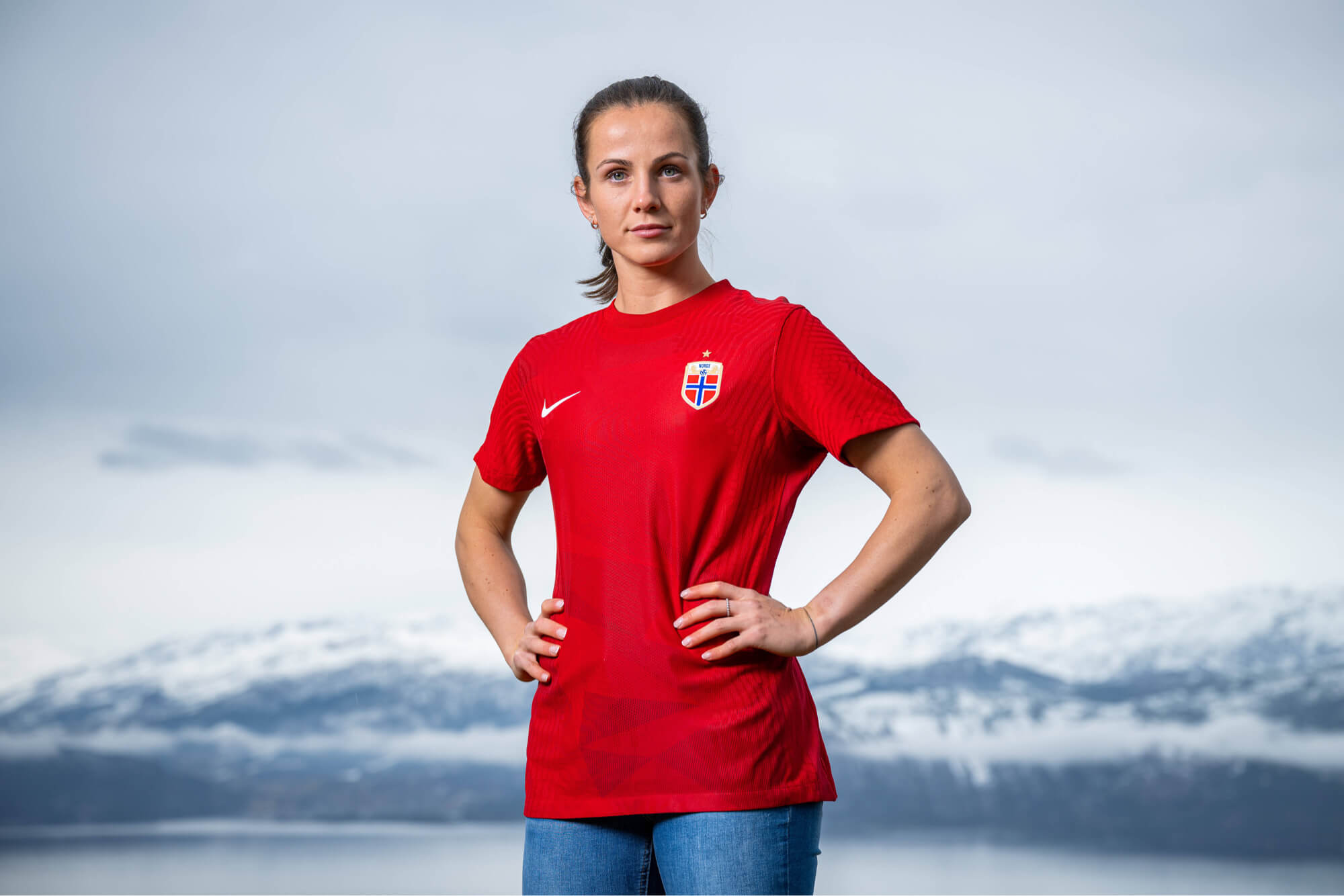 FotMob - 3 months ago
The 24-year-old defender is set for a breakout summer with the tournament's dark horses
---
"I just love spoiling the party," Tuva Hansen says with a laugh.

We're discussing Norway's matchup with the tournament's hosts, England. The Norway and Brann defender isn't just happy to be a part of this summer's historic Euros, she wants Norway to steal the headlines.
Tipped as the tournament's dark horses by many, it's a mindset that suits the two-time Euro winners.
"You don't have that pressure, you're the underdog. You can do the unexpected. I love that.
"It's going to be very exciting, I don't think people look at us like a real threat. But, I think we have so much to prove and so much to show. The last World Cup was a really good performance from Norway [a run to the quarterfinals where they were beaten by England] and I want to do even better," Hansen tells FotMob.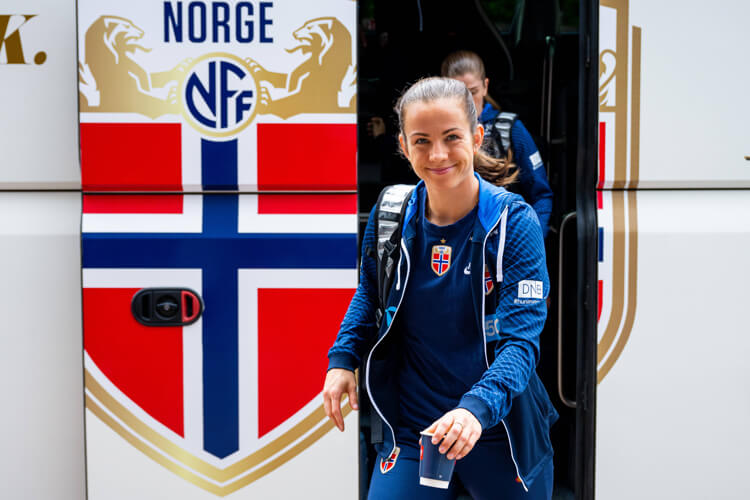 This summer's Euros is the latest peak in what has been a remarkable rise for Hansen since the beginning of last year. After moving from Klepp to Brann (then known as Sandviken) in Norway's Toppserien, Hansen was named captain, won the league, went 35 league matches unbeaten, and became a regular in the national team.
It's a trajectory Hansen attributes not only to improvements in fitness due to becoming a full-time professional with Brann, but also to the environment cultivated by former Brann manager Alexander Straus (recently named head coach at Bayern Munich).
Feedback at the Bergen club is direct, but effective, and there is complete focus on the next task at hand, no matter the broader circumstances. Straus wouldn't even say the Norwegian word for "title" until it was secured. It has created a demanding, but tight-knit group.
"I can only see one game ahead now. It's kind of disturbing because people are asking me like, 'Who are you meeting? And where are you playing?' And I'm like, I have no idea! I haven't thought about the Euros. I have Arna-Bjørnar in the cup on Wednesday, I need to win that!"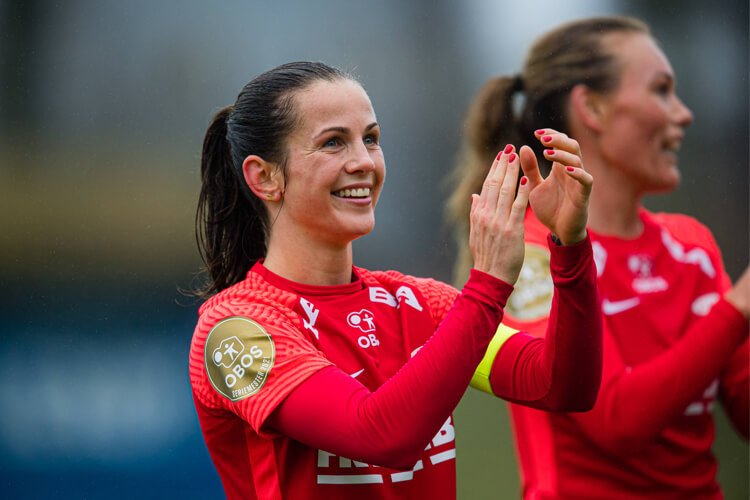 With Norway, Tuva has made an impact on the collective as a relative newcomer, bringing Brann's mentality with her.
"Coming in there, especially when I have my teammates with me too [five Brann players were named in Norway's squad], we build that winning mentality and that culture of nagging each other in training.
"I don't think people are used to it on the national team. At Brann, it's different. We're not, 'Nice girls.' So when we come to the national team we get a bit of 'What are you telling me?'" Hansen says with a laugh. "But we need this competition in our team. It's so important to have that winning mentality, and just sort of beat each other up in training."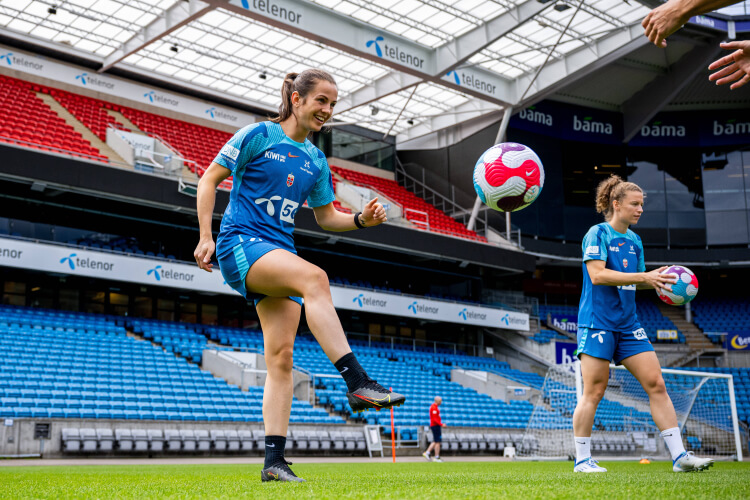 In tandem with the demands the Brann-mentality brings, Hansen says they've fostered the camaraderie that comes along with it.
"We kind of make the same environment there as we have at Brann. There are so many different aspects to a team that people maybe don't think are important – they think it's only football – but it's also every other hour of the day. Everyone needs to feel good, to feel included in the group. There are so many things you can do to optimize performance."
It's this combination of mindset, with some of the world's biggest offensive threats in Ada Hegerberg, Caroline Graham Hansen, and Guro Reiten, that makes Norway a true wildcard this summer, says Hansen.
"We have the x-factor. We have so many good offensive players who just need to fit together, and then it's going to be fucking awesome.
"But you're also going to see players who work for each other. You're going to see the nation, our values. Sterkere sammen [The team motto, Norwegian for 'stronger together']. We work on this in every single camp. It's so important for us to show the world that this is genuine.
"Expect the unexpected."
---
(Images from IMAGO)
---
You can follow every match from Euro 2022 live with FotMob — featuring unrivaled stats coverage including shot maps, xG, and player ratings. Download the free app here.