Look ahead to the new Serie A season with FotMob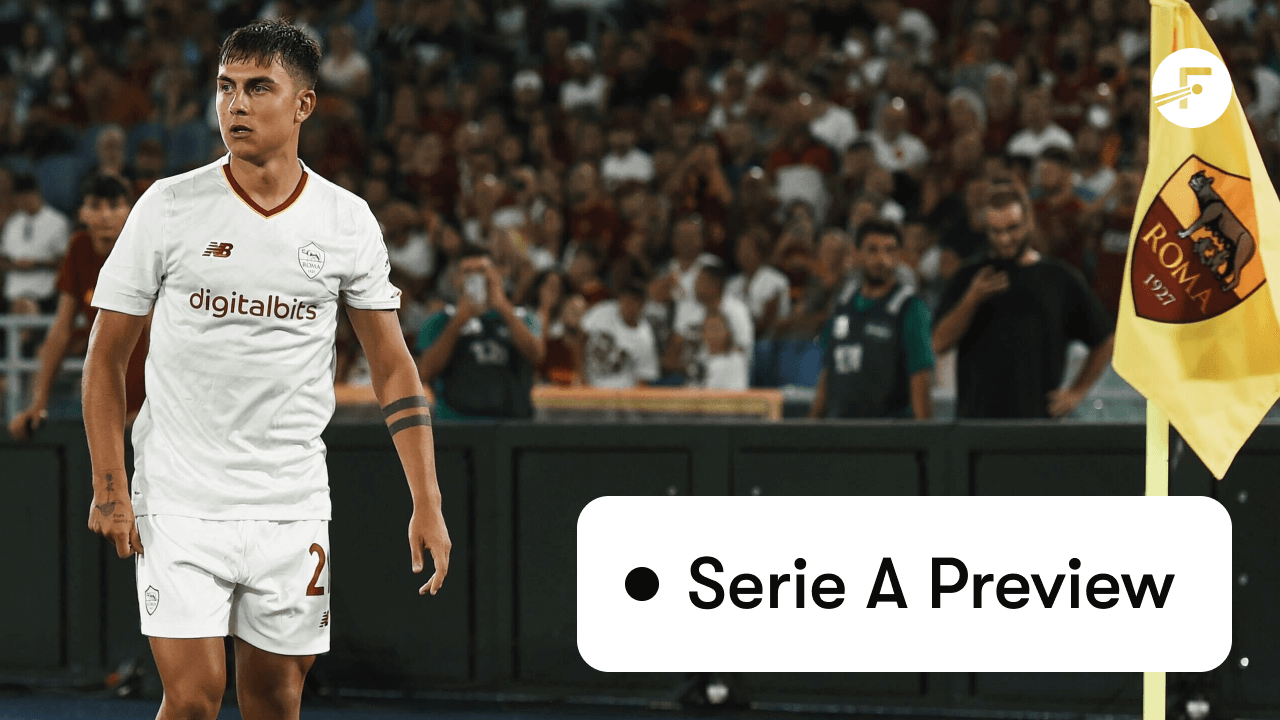 FotMob - about 2 months ago
With the 2022/23 season right around the corner, it's time to look at the five most impactful summer transfer signings and how they'll help out their new teams. We saw some of the usual suspects at the top of Italian football getting stronger, while others failed to make that splash signing to really push them to the next level.
In no particular order, here are the five biggest signings (so far).
---
By Matteo Bonetti, US Serie A expert
---
Romelu Lukaku
The Belgian striker returns to Inter after a disappointing season with Chelsea, the club that initially signed him as a teenager, from Anderlecht, more than a decade ago. Lukaku failed to make the consistent impact that is expected from a player who was signed for a reported £97.5 million. His meagre eight Premier league strikes were a far cry from the 47 league goals he had in the two previous seasons at Inter.
The good news is Lukaku has already proven to be dominant in Serie A. After being the best player on Antonio Conte's Scudetto winning Nerazzurri, he returns to a team that just narrowly missed out on the title to Milan, on the final match day of the season. The new manager, Simone Inzaghi, employs a similar 3-5-2 that Conte is so well known for, but with a higher defensive line that isn't so reliant on the constant long ball. I'd assume Inter become more direct with Lukaku, given how incredible he was in open space, terrorising provincial defenders nearly every weekend on the counter. He'll also find an improved Lautaro Martinez alongside him, who really raised his game in Lukaku's absence last campaign.
Paulo Dybala
There were whispers throughout the summer that Roma was about to make a truly special signing, and they did exactly that by securing Juventus' Dybala. The reaction from Roma fans has been nothing short of euphoric. On the day that he was announced, Dybala's new Giallorossi kit set the single day record for sales. He's being met by the same sort of enthusiasm that we saw last season when José Mourinho landed in the Italian capital. Dybala is easily the most exciting signing Roma has had in decades, and the one that can push them in to top four contention.
At his best, "La Joya" is a world class talent with a stunning left foot and sublime technique. He showed what he can do in Italy when healthy – score over 20 goals a season, win the league MVP by carrying your team to another Scudetto, etc, etc. However, his last few seasons at Juventus were derailed by fitness issues and injuries which kept him out of the lineup on a consistent basis. At Roma, Dybala can play as a second striker alongside Tammy Abraham in Mourinho's 3-5-2, where I think he's at his best. It feels like a change of scenery is exactly what Dybala needs to get his career back on track, and under Mourinho, he may have found the perfect motivational manager to get the best out of him.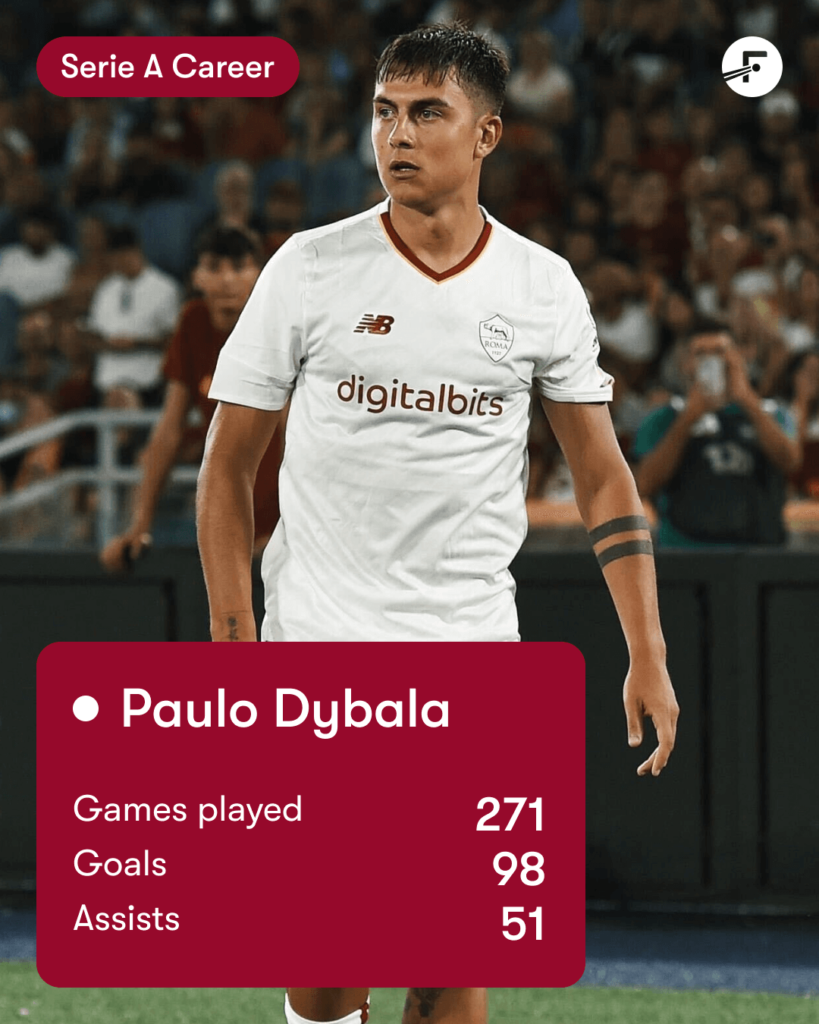 Paul Pogba
After being the highest paid player by an English club until the record was surpassed in 2021, Paul Pogba returns to Juventus, after a six year stint at Manchester United. However, the club he comes back to is a very different one than the Bianconeri side he left back in 2016. Gone are his top class midfield partners like Arturo Vidal, Andrea Pirlo and Claudio Marchisio. Aside from that, the dominant nine-year Scudetto run came to a screeching halt with back-to-back fourth-place finishes.
A player like Pogba is exactly what was missing in the Juventus midfield – which was short of any sort of dynamism. And Juve know what they're getting in Pogba – a luxury midfielder that can guarantee you 8-10 goals per season, drive forward with purpose, and play a few defence splitting through balls. It's also the excitement that he brings as a highly marketable, electrifying player.
One of the criticisms with Juventus under Allegri is their dull style of play, preferring to sit back and protect a 1-0 lead rather than pile on the insurance goals. There's a good chance Allegri will have to take a few more risks with the added firepower that Pogba can bring when fit.
Bremer
Losing two starting centre backs like Giorgio Chiellini and Matthijs De Ligt is never easy, but the pain Juventus fans undoubtedly felt will be eased by the arrival of Torino's Bremer. The Brazilian defender was shockingly dominant last season, winning the Serie A defender of the year award over the likes of De Ligt, Fikayo Tomori, Milan Škriniar and Kalidou Koulibaly. That gives you an idea of just how good he was, as he's something of an unknown quantity for the average fan that probably didn't watch that many Torino games last season.
Bremer brings a highly aggressive style, matched with a reading of the game that is normally reserved for much more experienced defenders. What's even more reassuring is how he raised his game against the best strikers in the league. As a Torino player, Bremer completely marked Dušan Vlahović, and other quality frontmen out of games. His no-nonsense style should also pair well with the veteran Leo Bonucci.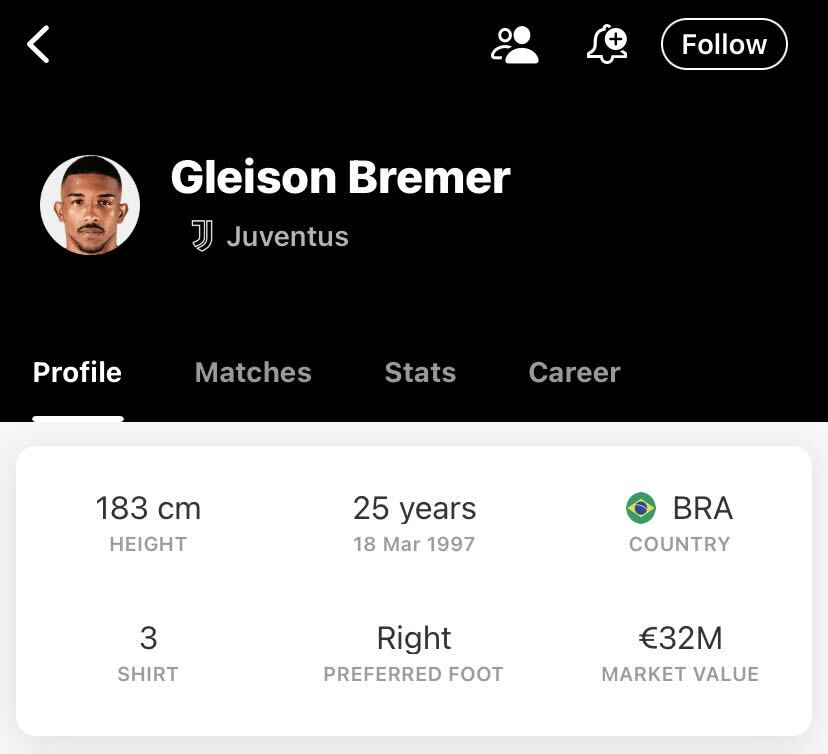 Charles De Ketelaere
It finally happened. After months of negotiating, Milan were finally able to pry their number one target away from the clutches of Club Brugge, beating other potential suitors like Leeds United in the process.
There's plenty of good news with this signing. The 21-year-old De Ketelaere shows a real promise with tons of upside – a versatile and technical attacking player who moves well and seems perfect for Milan's style of play, especially in that central attacking midfield role. Last season you could argue that Milan had two weaknesses in their lineup, at right wing and attacking midfield. Coach Stefano Pioli alternated between Junior Messias and Alexis Saelemaekers out wide, but neither really showed the consistency needed to make that position their own, while Brahim Díaz lost his place to the hard working Rade Krunić in the trequartista role.
De Ketelaere instantly solves one of these positions, and has plenty of room to grow and keep getting better.
---
(Images from IMAGO)
---
You can follow every match from the 2022/23 Serie A season live with FotMob — featuring deep stats coverage including shot maps, xG, and player ratings. Download the free app here.