Bundesliga Review: All the final day drama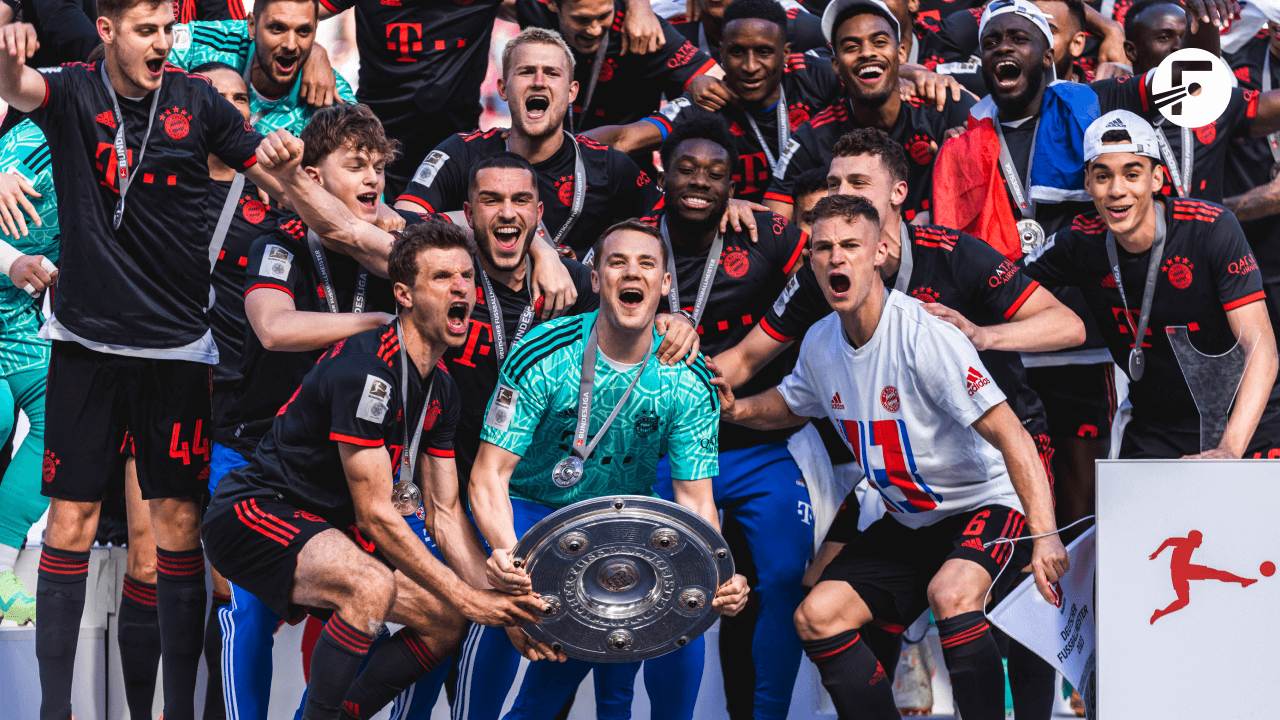 After 34 Matchdays Germany's Bundesliga went to the wire, a championship-winning goal in the 89th minute from Jamal Musiala saw Bayern pip Dortmund to hold aloft the Meisterschale.

FotMob - 4 months ago
---
By Chris Williams, our Bundesliga expert
---
Stage fright
The scene was set in Dortmund; fans queued outside the Westfalenstadion five hours before kick-off to drink and party, their first title in 11 years had never felt so close. Yet the day was about to turn from momentous to nightmarish on a scale not seen for two decades.
All the Schwarzgelben had to do was beat Mainz, a team that had lost four straight matches whilst conceding 13 goals. Dortmund had won the last three, dispatching Wolfsburg, Gladbach and Augsburg with absolute ease the final day fixture played into their hands, surely they had to…
Before the half-hour mark passed the title favourites were two down, and Sébastien Haller had fluffed his lines from the penalty spot, the greatest of days was now a horror show and Dortmund looked out of ideas, frozen in time.
"After conceding goals, you noticed how heavy the ball and your legs are,"  Edin Terzić remarked after the full-time whistle, and it could be seen by all just how heavy expectation weighed on his side as desperation crept in.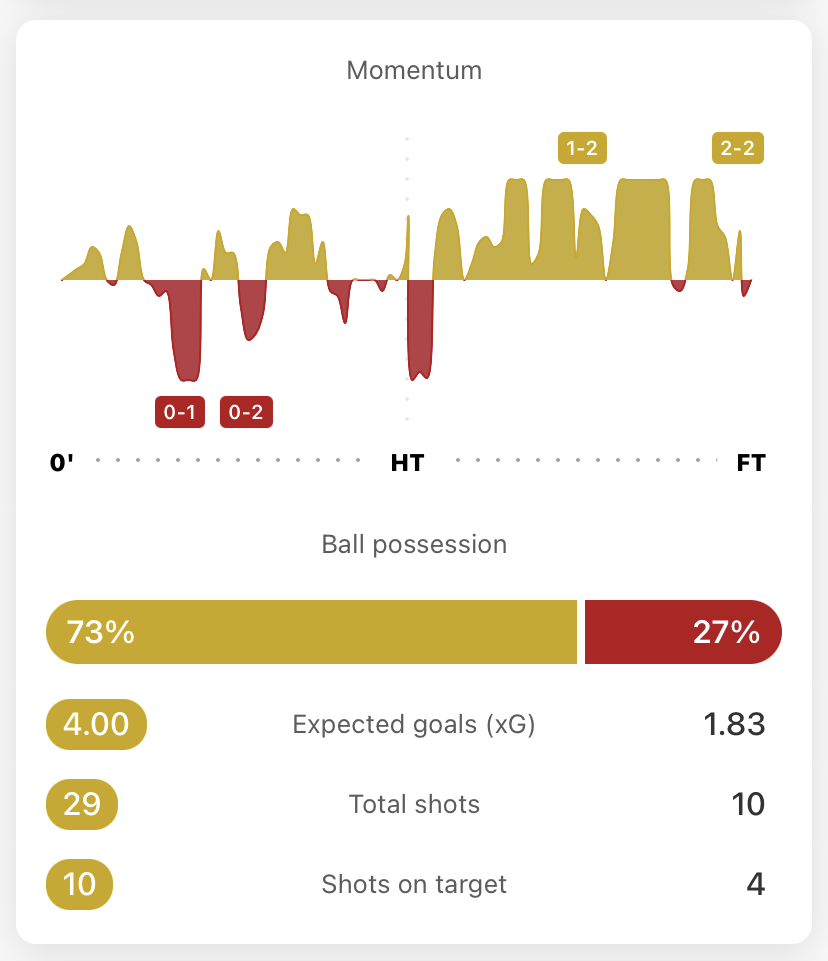 Raphaël Guerreiro and Niklas Süle brought the score back to 2-2 but it wasn't enough, tears had replaced pre-match parties; coach, players and fans all sobbed in unison. 
The unthinkable had happened; from a position of strength Dortmund lost the title to Bayern on goal difference, all they had to do was win yet the dream slipped away in the most cruel fashion.
What may be more worrying for the Signal Iduna Park club is that this gut-wrenching title loss on the last day could take a long time to recover from. Those players staying at the club might need more than an eight week break to shake off the bitter disappointment.
Getting so close but ending with nothing will take mental resilience of epic proportions to forget so soon and then be ready to do it all again.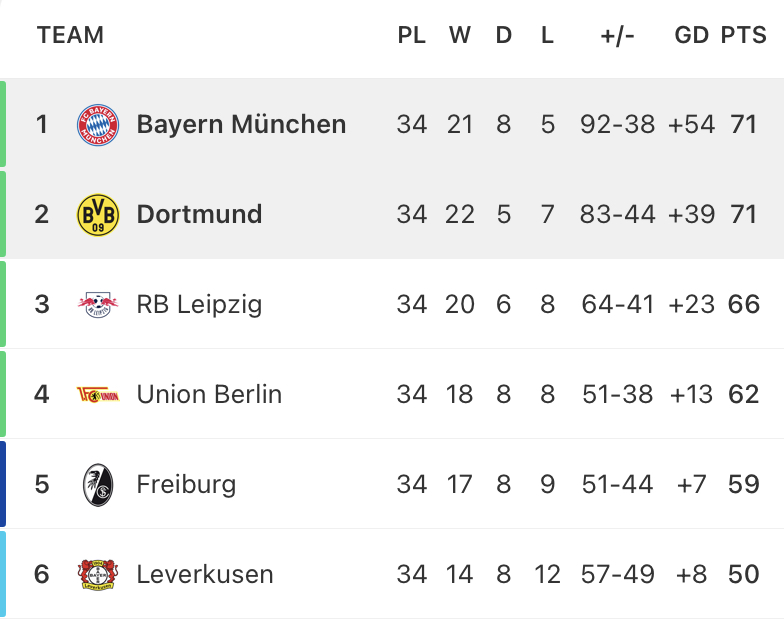 Jude Bellingham was named Bundesliga player of the season after the last-day drama settled, but now the 19-year-old will move on, to Real Madrid if the rumours are correct. 
There was a Bellingham-shaped hole in Dortmund's matchday eleven against Mainz and they couldn't get over the line, now they must do it for the next 34 matches, and beyond.
It's what Champions do…
It has become inevitable, Bayern München will win the league, even in their worst season of recent times and one full of off-the-pitch drama, after 34 matches the Bavarians did just enough to ensure the Meisterschale only left their possession for 90 minutes.
With Dortmund starting the day top, the Bundesliga trophy was positioned by the DFL at the Westfalenstadion, and a replica was sent to Köln in case Bayern had the final laugh.
That they did, but it didn't come easy. Dejan Ljubicic's penalty on 81 minutes looked to have dethroned the mighty Bavarians, they had to win to stand any hope of keeping their title crown.
Four minutes later Thomas Tuchel rolled the dice, sending on Jamal Musiala and four minutes after that the 20-year-old struck from outside the box to send the fans amassed in the away block wild.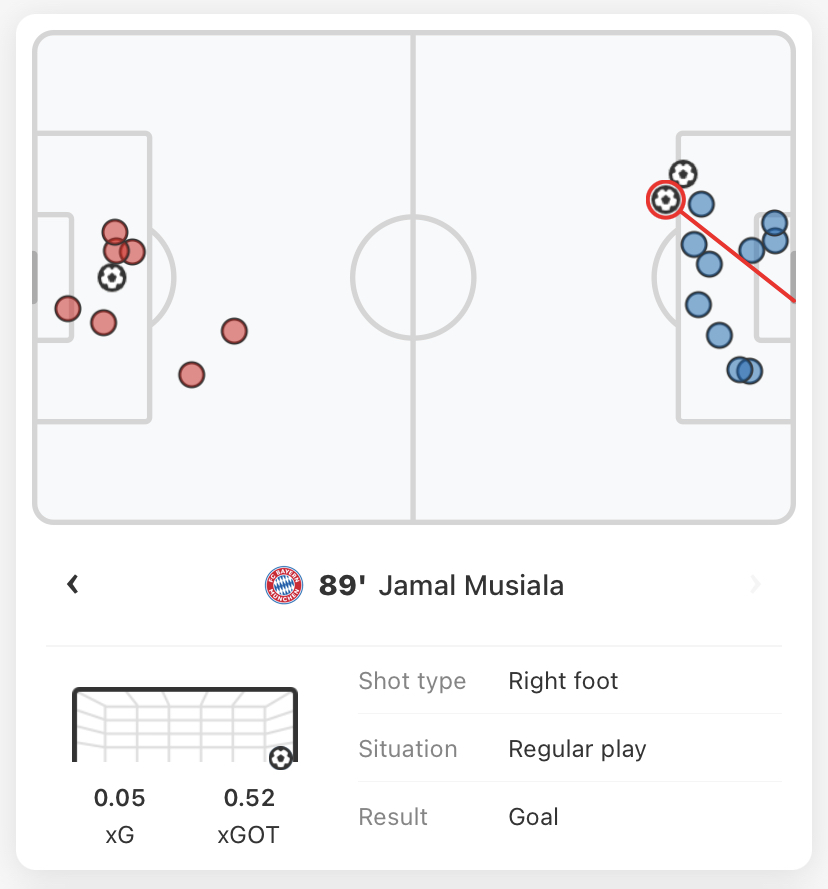 The situation was the same for both clubs, win to win a title, Bayern showed what champions must do and Dortmund couldn't.
Presented with the replica after their victory, the real Meisterschale was boxed up and sent an hour down the road. Reunited with the club where it has resided now for 11 years.
While the players celebrated the club immediately announced the news that both CEO Oliver Kahn and sporting director Hasan Salihamidžić had been sacked. Off-the-pitch issues almost cost Bayern the title and they moved swiftly to ensure it wouldn't happen again.
Relegation (and promotion) drama
Schalke's 4-2 loss to RB Leipzig meant they follow Hertha Berlin into 2.Bundesliga, and with VfB Stuttgart drawing at Hoffenheim it is the Swabians who now have the prospect of 180 minutes of hell. The Relegation Playoff awaits against Hamburg, who had their own day of pain on Sunday.
Hamburger SV, HSV or, as they are more commonly known – Hamburg, had an afternoon that could only be topped by Dortmund for speechlessness.
Sitting in the second automatic promotion slot in 2.Bundesliga it looked like the one-time European Cup winners would be back in the top flight after a five-year absence. Prior to their relegation in 2018 they had played 54 years in Germany's top division but try as they might they couldn't get back in.
That looked to be sealed with a 1-0 win at Sandhausen, at full time their fans invaded the Sandhausen pitch, congratulated by the PA system on their return to the Bundesliga.
However; Heidenheim who sat third were still playing, and had 11 minutes of added time. Unbelievably they struck twice, 90+3 and 90+9 saw them overturn a 2-1 scoreline and leapfrog both Hamburg and Darmstadt to be crowned champions.
The HSV fans on the pitch in Sandhausen who were celebrating were left dumbstruck, they had finished third, and with it a playoff against Stuttgart awaits.

European fever
Union Berlin, who were at one point being quietly talked about as possible champions, secured Champions League football with victory against Weder Bremen.
Robin Knoche and Sheraldo Becker were two of Union's standout players across the season. Knoche notched up a number of tremendous performances; the centre-back turned supplier in May ensuring both ends of the pitch has his mark.
While Becker ended the season with 11 goals and seven assists, and will relish the challenge that awaits next season at Europe's top table.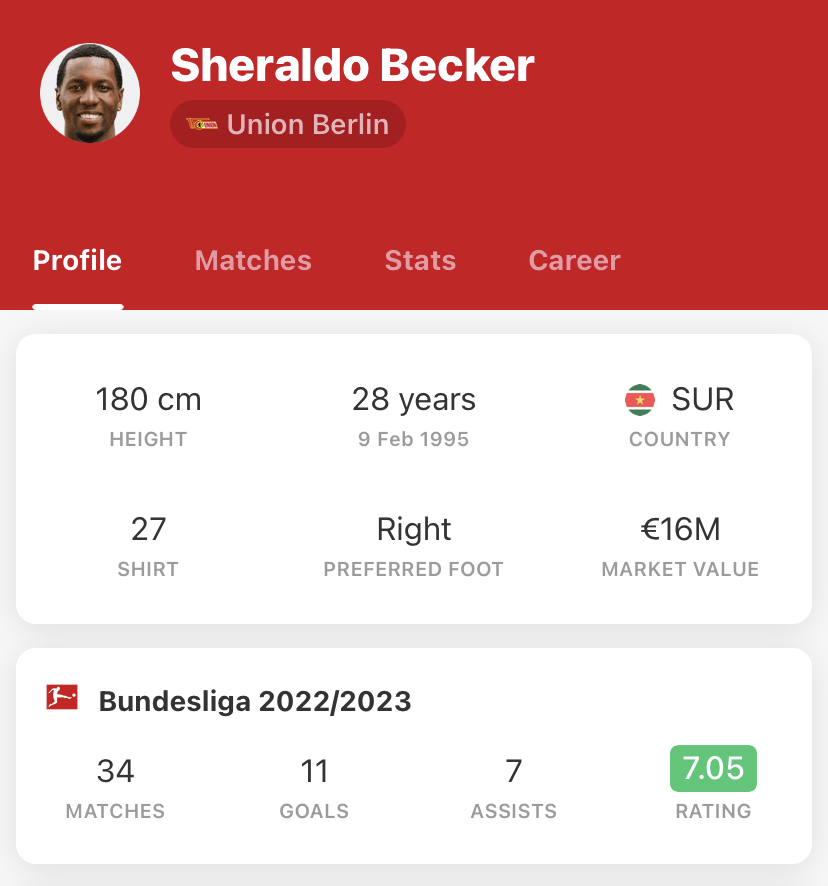 The capital club's win meant that Freiburg had to settle for fifth place and a slot in the Europa League, Bayer Leverkusen ended up sixth and the Europa League semi-finalists will play at least Europa Conference football next season.   
Eintracht Frankfurt miss out on Europe via the traditional table but are guaranteed a place next season by virtue of the DFB Pokal Final.
Should Leipzig beat them in Berlin then The Eagles will play in the Europa Conference qualifiers, as the Red Bull outfit finished third they will automatically enter the Champions League, this will shunt Freiburg and Leverkusen into the Europa League.
Frankfurt will obviously aim for victory and the traditional route of directly into the Europa League group stage as Pokal winners – complex or what!
And that is it, the 60th season of the Bundesliga ends with a familiar champion but in the most dramatic of styles. Have Bayern learnt their boardroom lessons and opted for change at the best time? Will Dortmund recover from absolute heartache and can Union Berlin shock Europe's elite?
We'll see in 12 weeks…
---
(Cover image from IMAGO)
---
You can follow every match from the 2022/23 Bundesliga season live with FotMob — featuring deep stats coverage including shot maps, xG, and player ratings. Download the free app here.